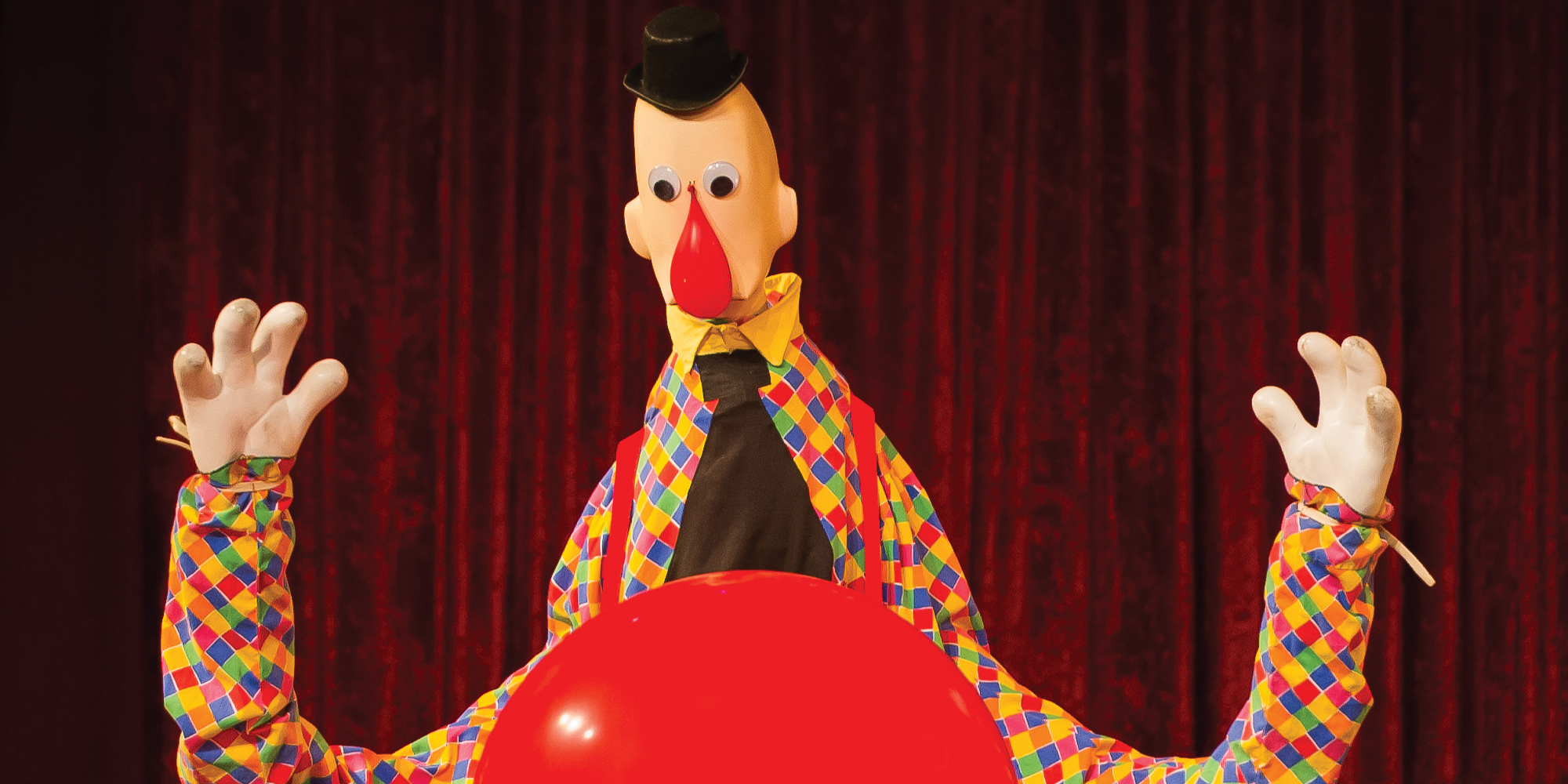 Class clown
Isak Moon, Class of 2023, talks (unlike his character) about his 15-year career in vaudeville.
First-year Isak Moon doesn't remember the first time he appeared as a clown. He was just 4 years old when family friend Randy Minkler, who performs as the vaudeville clown Godfrey Daniels, brought him onstage dressed as Little Godfrey. The crowd loved him, and he's been a regular part of the act ever since.
As well as his hometown of Seattle, Moon has performed in Oregon, California, Idaho, Montana, Alaska, and Canada, in venues that include theaters, prisons, and The Gong Show.
This interview has been edited and condensed.
---
What is a vaudeville clown? Is that different from a circus clown?
Vaudeville clowns don't wear the typical clown makeup and have more depth—there are multiple dimensions to the character. Some early vaudeville clowns are Charlie Chaplin, Buster Keaton, and Laurel and Hardy. Avner the Eccentric and Bill Irwin are considered new vaudeville clowns.
Godfrey Daniels—whose name comes from the way W. C. Fields, another vaudeville clown, cursed in his movies—is more a combination of vaudeville clown, circus clown, puppet, and mime.
What does it feel like to perform as a character that was invented by someone else?
I try to move like Randy—slowly, the way he does. I don't remember trying to learn. Parts of the character have influenced who I am, just because I've been doing it for so long.
What do you mean?
Some other vaudeville performers have said they can see as I'm walking around, certain movements mean a lot more than just the gesture. The character doesn't have a voice. It's a lot of shrugging shoulders, turning your head, walking, moving around.
So certain movements that you learned to do onstage, you now do in real life?
Yeah.
I've seen videos of the act online. It's sort of like juggling, but with just one balloon. I can't get over how slow the pacing is.
It's very hypnotic and entrancing.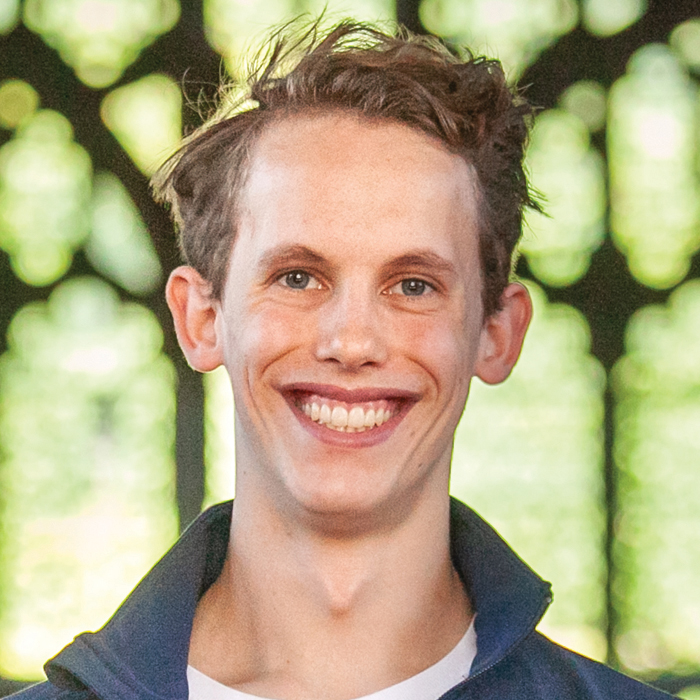 What's the role of clowns in a world that has the internet, video games, etc.?
Our act—and vaudeville in general, but especially our act—is so subtle. A lot of times in shows, adults laugh more than kids. They can read into the subtleties.
In live theater, it's a shared experience with everyone in the same moment, which amplifies the meaning.
Do things ever go wrong?
Things often go wrong, especially with Godfrey since his fingers don't move and there is limited visibility in the costume. When a mistake happens, you have to be in the moment and figure out how to go with it.
Oftentimes audiences can't tell. Sometimes the mistakes can be funnier than the actual bit itself.
What's it like to perform in prison?
It's the same base routine, but usually we do it in the gym. Sometimes we imitate playing basketball with the balloon. We play basketball with the guards or inmates or both.
How was The Gong Show?
Right at the end, Will Arnett gonged us, but then the host, Mike Myers—he's in disguise so you don't know it's him—said it didn't count, it was too late.
How many costumes have you had over the years?
I had the original one, from when I was 4, and as I grew, Randy kept altering it. When I was 13 or 14, I transitioned to one of the adult costumes. So I've only had two costumes, but my first one is a lot bigger now than it originally was.
What's it like inside?
Hot. You can't see that well. Sometimes it's uncomfortable.
Any thoughts on other famous clowns, like the Joker, Krusty the Clown, or the Insane Clown Posse?
These clowns were designed to play on the fear of clowns. They are purposefully scary looking. They highlight the flaws, shortcomings, cruelty of our society.
I think it's important for clowns, especially vaudeville clowns, to have compassion and the ability to sense and display vulnerabilities and flaws, and to help create a world that is safer for everyone.
Will you continue performing in Chicago?
The costume is in Seattle. As of now, no. But if the opportunity arises, yes.