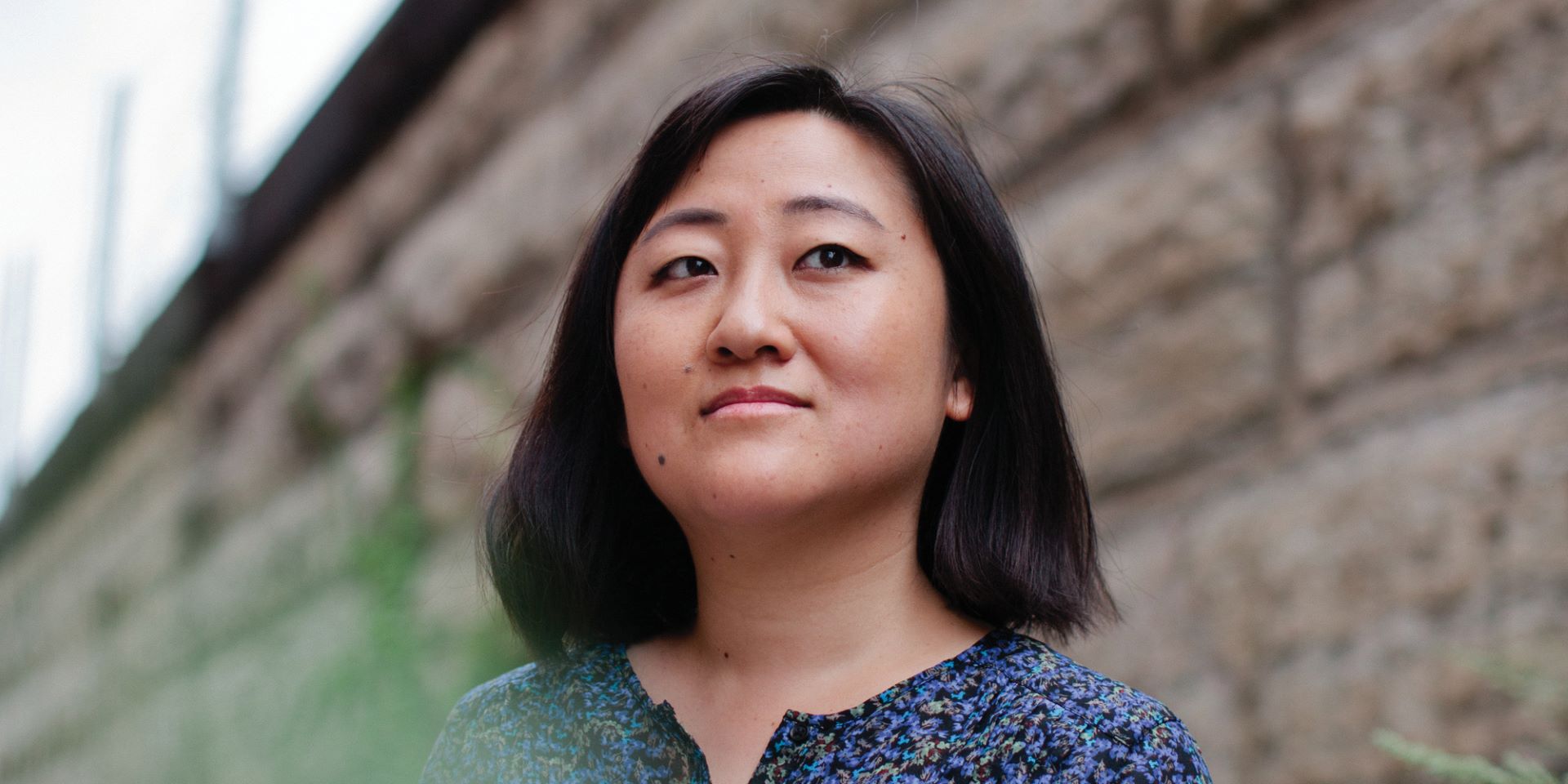 Office apocalypse
It's the end of the working world as we know it in Ling Ma's (AB'05) dystopian novel Severance.
Ling Ma, AB'05, arrived at the College from Kansas planning to study anthropology and become an archaeologist. But in her coursework she had trouble looking at folktales and indigenous myths the way an anthropologist would. "I was entranced by them," she says, "and the field was about a very strict path of analysis, not about being entranced."
She switched her major to English, and as a third-year won the Margaret C. Annan [PhB'28, AM'33] Undergraduate Award in Writing for a collection of short stories. She returned to UChicago in 2017 as a lecturer and is now an assistant professor of practice in the arts.
Both the anthropologist and the storyteller in Ma come to the fore in her debut novel, Severance (Farrar, Straus, and Giroux, 2018). In awarding it the 2018 Kirkus Prize, judges called the book "a portrait of our times—especially our fears." Several critics have interpreted the book as a commentary on capitalism run amok.
Ma has not read much of the response to Severance, which she finds "a little bit surreal, and a little bit upsetting, even if it's positive." An upside is that the publicity has prompted many former students to get in touch, offer congratulations, and share how much they liked the book.
"That feedback is a million times better than a book review," she says.
Severance tells the story of Candace Chen, who joins a cultlike group formed in the wake of a global pandemic called Shen Fever, which causes its victims to repeat the same tasks until they starve to death. The novel contains frequent flashbacks to Candace's life in New York circa 2011, where she coordinated the production of Bibles for a publishing company. In many cases, the story suggests, those suffering from Shen Fever are not easy to distinguish from healthy people.
"To live in a city is to take part in and to propagate its impossible systems," Ma writes. "To wake up. To go to work in the morning. It is also to take pleasure in those systems because, otherwise, who could repeat the same routines, year in, year out?"
Ma says the novel's structure was influenced by Mad Men. The show taught her that stories can progress "not necessarily by having things happen, but more just a kind of a layering of ideas and themes and memories. More trying to deepen the story rather than have things happen in a linear fashion."
Tonally, she sees Severance as a mash-up, melding the lyricism of arthouse director Terrence Malick and the horror of a George Romero film—with some added inspiration from the TV series Walking Dead, the photography of Vivian Maier, and a 2011 Guggenheim Museum retrospective of the sculptor Maurizio Cattelan's work.
Ma has always drawn from a variety of sources for her fiction. As a student, her visual arts classes and a class on performance monologues fed her writing as much as workshops did. She's also inspired by work: the tedious, hierarchical, petty, political, corporate grind without which Severance could not exist. Ma, who spent three years as a fact-checker at Playboy, among other office jobs, advises her students to "live and experience the world for a while before you begin writing about it."
"There's so much about how the world works," Ma says, "and so much knowledge and information pertinent to specific industries that doesn't make it into fiction. It doesn't make it across in fiction, and I think it should."