Doctors' order
Before Sho Yano, Fred Solomon, now 75, was the Doogie Howser of the Pritzker School of Medicine.
Until Sho Yano, PhD'09, MD'12, graduated from the Pritzker School of Medicine this past June, Fred Solomon, U-High'51, AB'54, SB'55, MD'58, was the youngest student ever awarded an MD by the University. Yano was 21 years and eight months old when he graduated; Solomon was 21 years and ten months.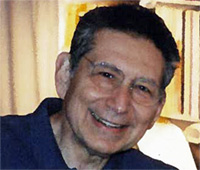 Solomon grew up in Hyde Park, completing the full Hutchins Plan: "In those days," he says, the Laboratory Schools "ended after tenth grade. The theory at that time, in the late '40s, early '50s, by Hutchins and his friends, was that the last couple of years of high school were really deadening—not just wasted time, but deadening to intellectually curious and active teenagers. The best thing to do was get them out of there and bring them into college," where they could engage with University of Chicago professors.
So Solomon entering the College at age 15 and starting medical school by age 18 "was not so weird" back then, he says. Still, he was the youngest in his med-school class, bearing some "largely good-natured ribbing" from his classmates. "Even at our 40th reunion," he says, "I arrived a bit late, and the gang was already there. And they said, 'Oh, here comes the baby.'"
Since graduating, Solomon—a child and adolescent psychiatrist who lives outside of Washington, DC, with his wife, Dorothy (Kent) Solomon, AB'60—has had "three careers": teaching medical students and doing research for 17 years at Howard University "at the time of the student civil-rights movement"; as staff director for behavioral studies at the Institute of Medicine of the National Academy of Sciences; and, starting in 1990, as a full-time child, adolescent, and adult psychiatrist. "And that's ending this month," he told the Magazine in June.
Graduating so young may have had an effect on his employment, Solomon figures, but in a good way. "I never had any trouble with patients," he says. His age has encouraged him to continue to try new things. Each career has been "really very different from one another," he says, "and it may be that I had more flexibility because I always felt myself to be young and ready for another challenge. This retiring business—it's pretty hard to trade on precocity when you're 75 years old."
Once he hit a certain age, Solomon found, things evened out. "There may be great things coming from Sho Yano," Solomon says. "And after he makes his great Nobel Prize discovery before he's 35 and is promoted to full professor, things will be like the other full professors in many ways. Things don't stay as exciting as when you're very young and very honored. And that's OK. That's OK."