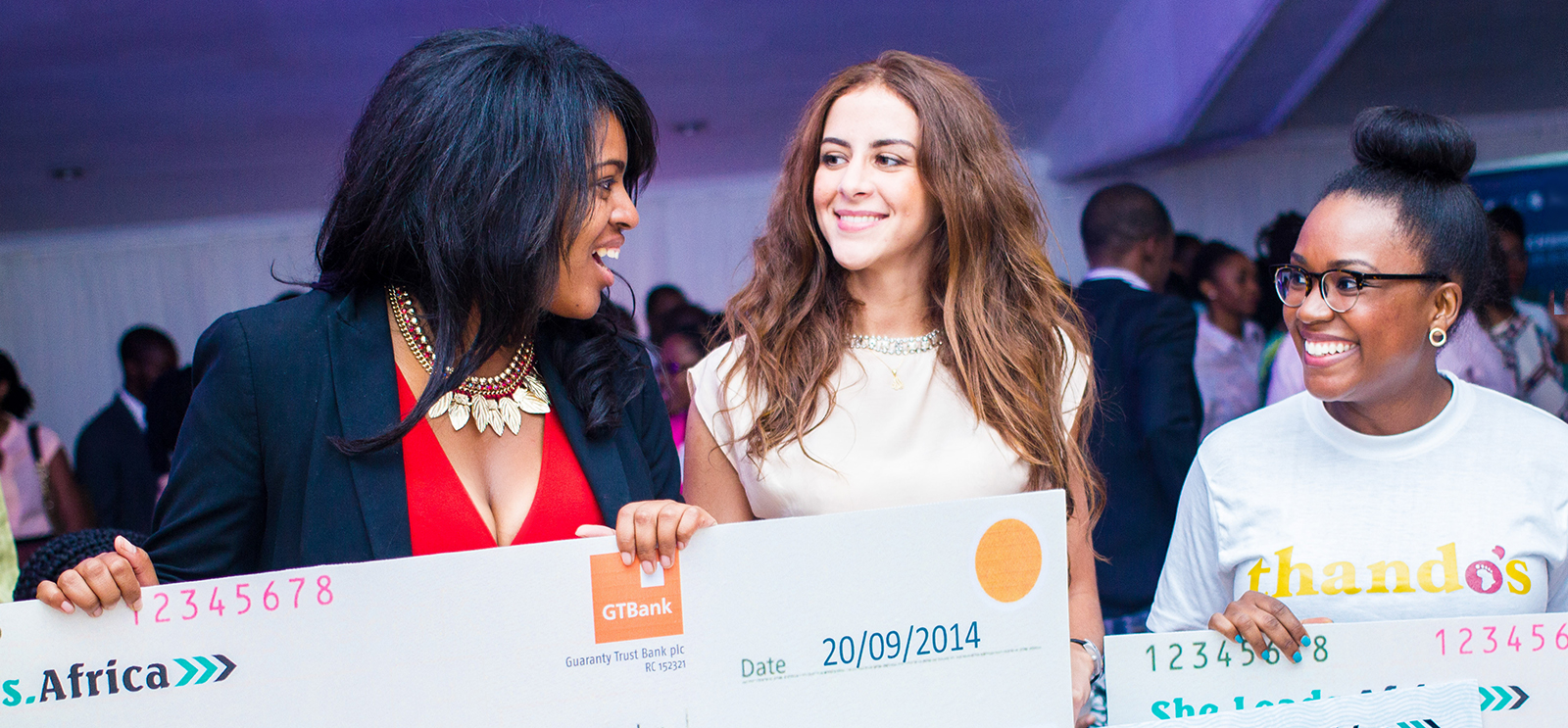 A continent of possibility
With She Leads Africa, Afua Osei, MBA'13, MPP'13, supports promising female-led start-ups in Africa and the diaspora.
Africa has some of the highest rates of female entrepreneurship in the world.
International support has traditionally been directed to the subsistence entrepreneurs: women who own a small farm or roadside stand. But Afua Osei, MBA'13, MPP'13, says that ignores women with the drive and talent to launch a global start-up—something Osei's own start-up, She Leads Africa, is working to fix.
Osei, a consultant for McKinsey, became interested in supporting African businesswomen after spending a summer working at a mobile technology company in Lagos, Nigeria. There she learned that her female coworkers had far less access to professional development opportunities than Osei had at Booth.
In response, she launched the Savvy Madam, a network for professional African women, in 2013 through Chicago Booth's John Edwardson, '72, Social New Venture Challenge. Working closely with the women in the network, Osei discovered many had side businesses or ideas for their own companies and a "desire to hustle and create and build for themselves."
With another international consultant, Yasmin Belo-Osagie, Osei launched She Leads Africa, which serves as an accelerator for early-stage women-led companies. The Lagos-based start-up offers funding opportunities, professional support, and access to a network of mentors.
The flagship event is the annual pitch competition. This year, just shy of 400 entrepreneurs sent in applications to compete for a $10,000 prize and the chance to present to venture capitalists and angel investors from around the world.
On September 24 in Lagos, the six finalists—ranging from a cosmetics company to a mobile health platform to a TV cooking show—will pitch to investors including Techstars's managing director Jason Seats and Priceline.com cofounder Jeff Hoffman.
At last year's pitch competition, the winner, tourism platform Rare Customs and Tastemakers Africa, raised more than $300,000. Osei sees the same potential in this year's start-ups. "We claim, and I really believe it, that we've identified the most talented women-led start-ups on the continent."
Osei says She Leads Africa plans to keep expanding its offerings, including more online resources and networking opportunities, and will soon begin to invest directly in the start-ups. She hopes to engage even more women in the She Leads Africa network with an eye on influencing what entrepreneurship looks like on the continent. It was always discouraging, says Osei, to go to start-up events in the United States and see few other entrepreneurs who look like her, hardly anyone "who represents the story you're trying to tell and the life that you live and showing you that it's possible."
But it doesn't have to be like that in Africa: "We can create our own culture here."