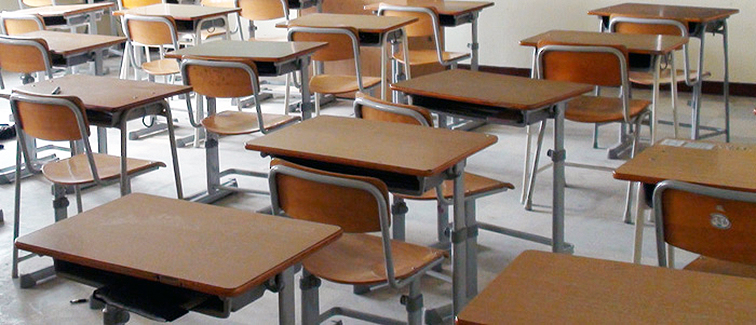 College prep
The International Baccalaureate program raises high schoolers' chances of attending—and finishing—college.
The decision to offer International Baccalaureate (IB) courses to Chicago high schools is paying off, says a
report
by UChicago's Consortium on Chicago School Research. In a recent study, researchers tracked the college attendance rates of students who enrolled in the IB program, a four-year curriculum that includes pre-IB courses in ninth and tenth grades. Since 1997, IB has been adopted by 13 public schools in demographically diverse areas of the city. Researchers compared IB students with those who had similar test scores before high school but continued in regular classes instead of IB. For 11th graders in IB, attendance and two-year retention rates at four-year colleges increased dramatically. It was not enough to take pre-IB courses. For the students who opted out of IB as juniors, the benefits to future education all but disappeared.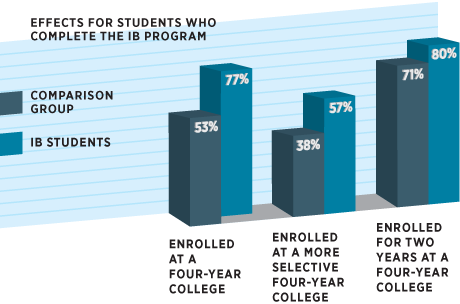 Updated 05.08.2012
Infographic
Effects for students who complete the IB program.