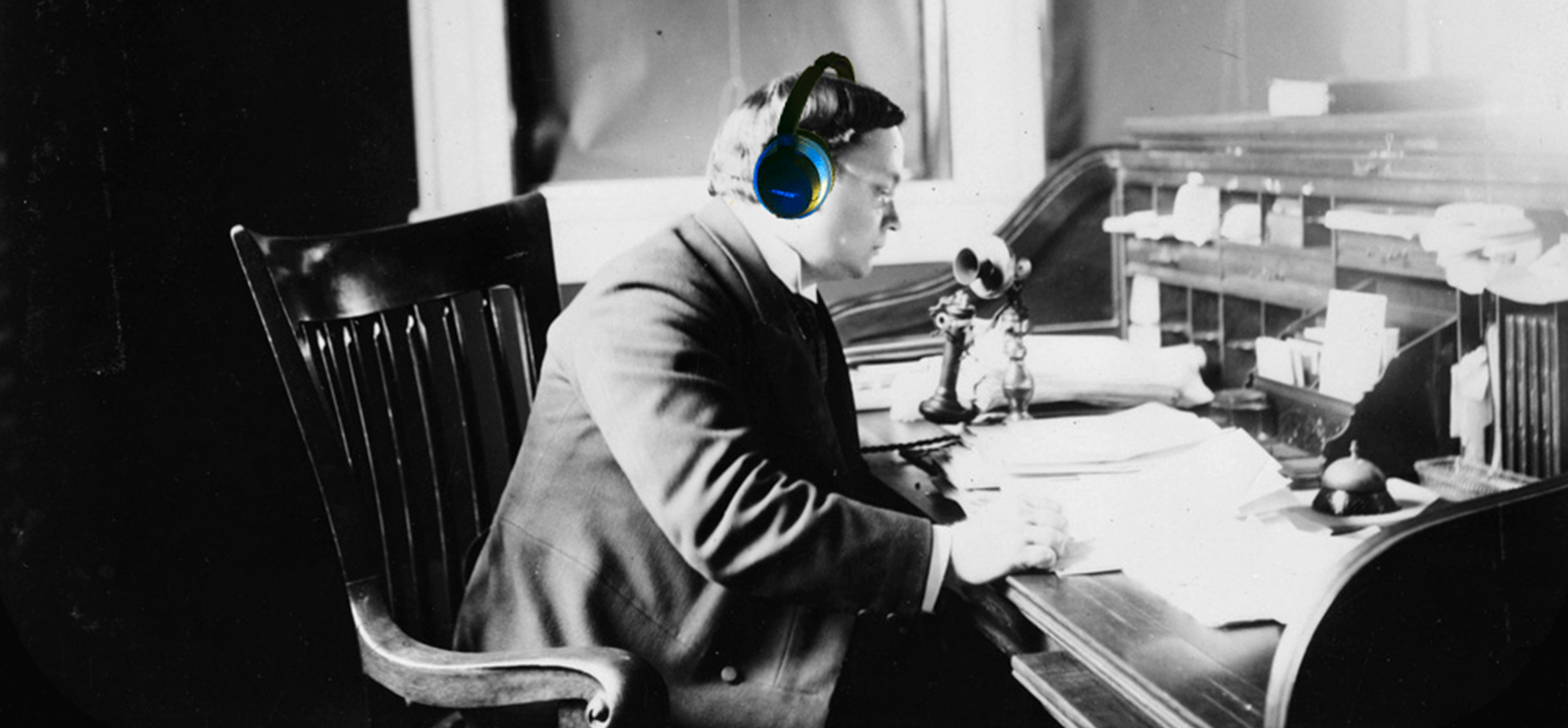 Six UChicago podcasts to try this summer
Forget beach reading. This summer, try beach listening.
In the throes of a long, hot summer break, students and alumni alike find themselves searching for something intellectually engaging to wake warmth-lulled brain cells. If only I were in class right now, they think, craving the wintery chaos of the academic year. I wish I could hear the melodious sounds of a lecturer, rather than these calming ocean waves! Luckily for such studious individuals, the University of Chicago has plenty of active podcasts that give the listener anytime-access lectures, debates, and discussions. Whether you're truly on the beach or just trying to make it through a long day at the office, there's something for you:
David Axelrod, AB'76, director of the Institute of Politics, hosts this twice-weekly political discussion with politicians, journalists, and activists. Axelrod routinely draws some of the biggest names on the political scene today, including top congresspeople from both sides of the aisle.
The Axe Files is by far the most well-known University podcast: it's ranked #35 in the News & Politics section on iTunes, and quotes by the guests are frequently used by other news outlets—for instance, when New Jersey senator Cory Booker told Axelrod that he was considering running for president in 2020.
Conversations often veer into the autobiographical. In an episode from June, Massachsetts senator Elizabeth Warren discussed how her father's heart attack derailed her family's well-being due to a lack of health insurance, and how this hardship shaped her views on the importance of accessible and affordable care.
Faculty and students from the University of Chicago Harris School of Public Policy discuss current events through the lens of their research. Topics range from the wage gap to homicide statistics to parenting.
This podcast is not to be confused with the other Radio Harris, which showcases music from students attending Toronto's Harris Institute for the Arts. That one is good too, though!
The University of Chicago Booth School of Business faculty sit down with successful alumni to discuss their career paths and research projects. Guests include CEOs of some of the biggest companies in America, prominent economic researchers, and the school's namesake, David G. Booth, MBA'71.
In the latest episode, the founder of Shake Shack discusses his experience in the hospitality field and his method for investment: appropriately, to follow his gut.
Hosted by Anita Brick, AB'77, MBA'81, director of MBA Career Advancement Programs at Chicago Booth, this podcast asks successful businesspeople to give advice to help Booth students succeed professionally.
Guests are usually authors of their own career advice books and cover everything from the basics of professionalism ("commit to be on LinkedIn," David Mattson, CEO and president of Sadler Training) to the nuances of changing careers ("A year from now, what do you want to be learning?" Jenny Blake, author of PIVOT: The Only Move That Matters Is Your Next One, 2016).
This monthly podcast from UChicago's philosophy department tackles the big questions (Is democracy a legitimate form of government?) and the smaller ones (How do fictional names contribute to the suspension of disbelief in fiction?).
Each episode features a different expert discussing his or her research with philosophy lecturer Matt Teichman, AM'09, PhD'15.
Faculty members from the University of Chicago Law School participate in monthly lectures and debates over current legal issues. Episodes are mostly recordings of events hosted on campus, complete with student questions at the end.
Speakers have included Martha Nussbaum, the Ernst Freund Distinguished Service Professor of Law and Ethics; Richard Epstein, the James Parker Hall Distinguished Service Professor Emeritus of Law; and former FBI director James Comey, JD'85. All the fun of being in law school, without taking exams or paying tuition.