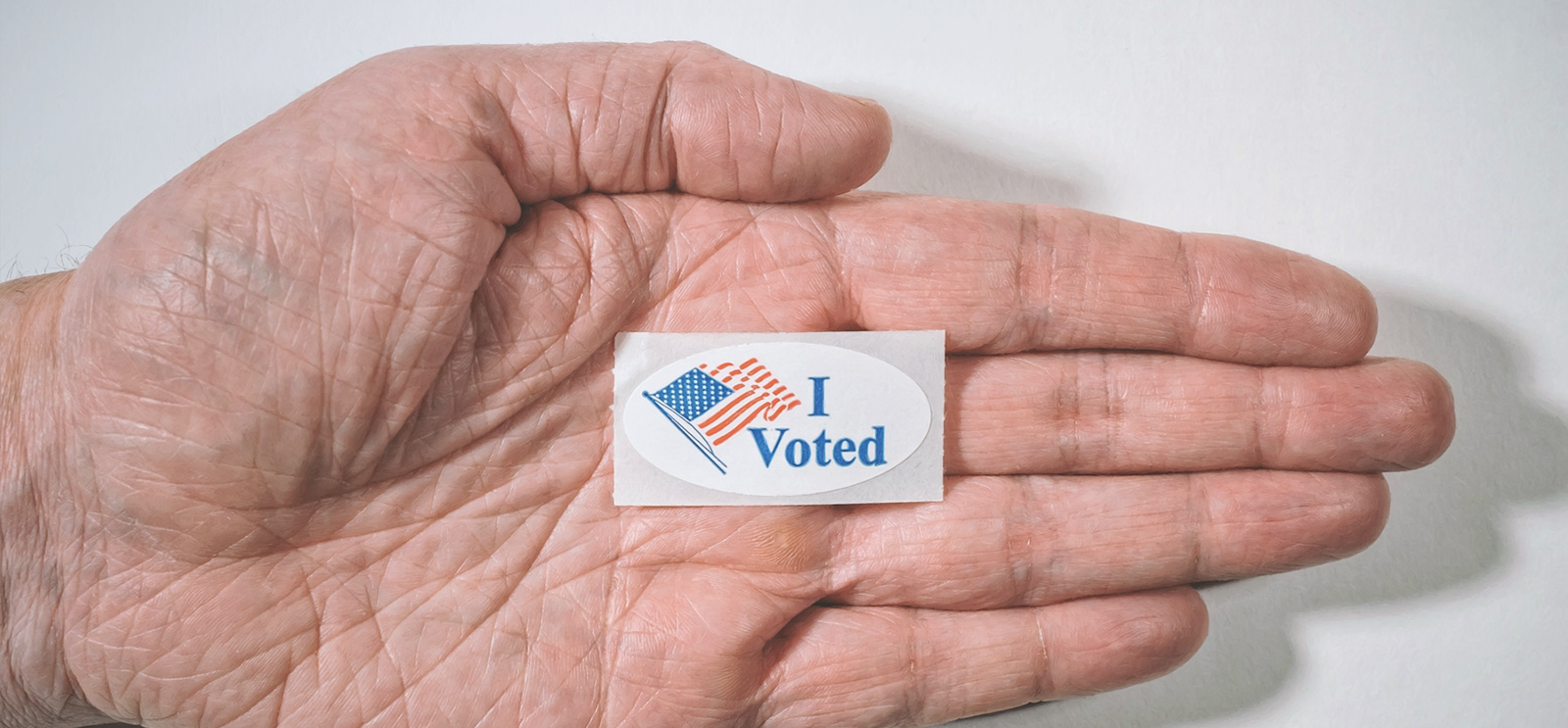 Election reflections
Experts convene at the Institute of Politics to discuss Donald Trump's unexpected victory.
The mood at the Institute of Politics last Thursday afternoon was reflective as institute director David Axelrod, AB'76, spoke with several IOP fellows about the results of the election and what to expect from a Donald Trump presidency.
"Something big happened on Tuesday," said Axelrod, who directs the nonpartisan institute. And it was, "by almost everyone, unanticipated."
The panel—which included current IOP Fellows Liesl Hickey, Bruce Reed, and Phil Revzin, as well as former fellow Stuart Stevens—covered topics ranging from trade and climate change to the role of race in Trump's unexpected victory.
Reed, a Democrat who advised Presidents Clinton and Obama, attributed Trump's victory to "an enormous amount of real pain" in the industrial Midwest and rural communities across America, while Republican strategist Stevens argued Trump's victory was due less to economic anxiety than to Trump's popularity among white voters of all incomes. Trump's pledge to "make America great again" was racially divisive, Stevens said: "I don't think a lot of African Americans are longing for the past."
Looking ahead to the next four years, the panel predicted a dim future for the Affordable Care Act, though they acknowledged altering or repealing the law comes with serious political risks. "It's easier to attack Obamacare than it is to own the successor to it," Reed said.
Still, Hickey, a Republican strategist, predicted Republicans "will immediately go after the mandate" for all Americans to have insurance. Dismantling Obamacare is "the number one thing the Freedom Caucus wants, and I think it's the one thing they feel like they can come to terms with pretty quickly—but there are going to be a lot of things that could be a lot harder, where [Paul] Ryan and Trump's agendas are not going to quite match up."
One area of major disagreement is trade policy. While Trump wants to pull out of or renegotiate trade deals, "I don't think [Ryan and congressional Republicans] will let him. For the most part they are a free trade conference," Hickey said.
Abroad, news of Trump's election has been greeted with trepidation, according to Revzin, former publisher of the Wall Street Journal in Europe and Asia. Foreign governments are "scared, because they don't know who his advisers are," he said. Eastern Europeans are especially alarmed by Trump's admiration for Russian Federation president Vladimir Putin, and in France, some believe Trump's victory may boost the momentum of far-right presidential candidate Marine Le Pen.
The Democrats and Republicans on the panel predicted soul-searching within each of their parties. "Certain language and subjects that we have agreed is not good for civil discourse was used by Trump and he got away with it," Stevens said. "And he was allowed to both run as an establishment Republican and something else by the end. … I don't think that speaks well about the [Republican] party, frankly, or the whole process."
Democrats, Axelrod said, are also in a moment of uncertainty, with no clear leader for the party. Reed predicts a more prominent role for progressives like Elizabeth Warren and Bernie Sanders going forward but conceded that "we are at a very weak point in the states at the moment. We've got 15 governorships. We don't have many voices from outside Washington to run as the anti-Washington candidate four years from now."
In closing, Axelrod encouraged the students in attendance to "lean in and understand the consequences of these elections. … If there's one thing we should take away, it's that elections matter."
Join The Discussion
Log in with Disqus to automatically enter your contact information.