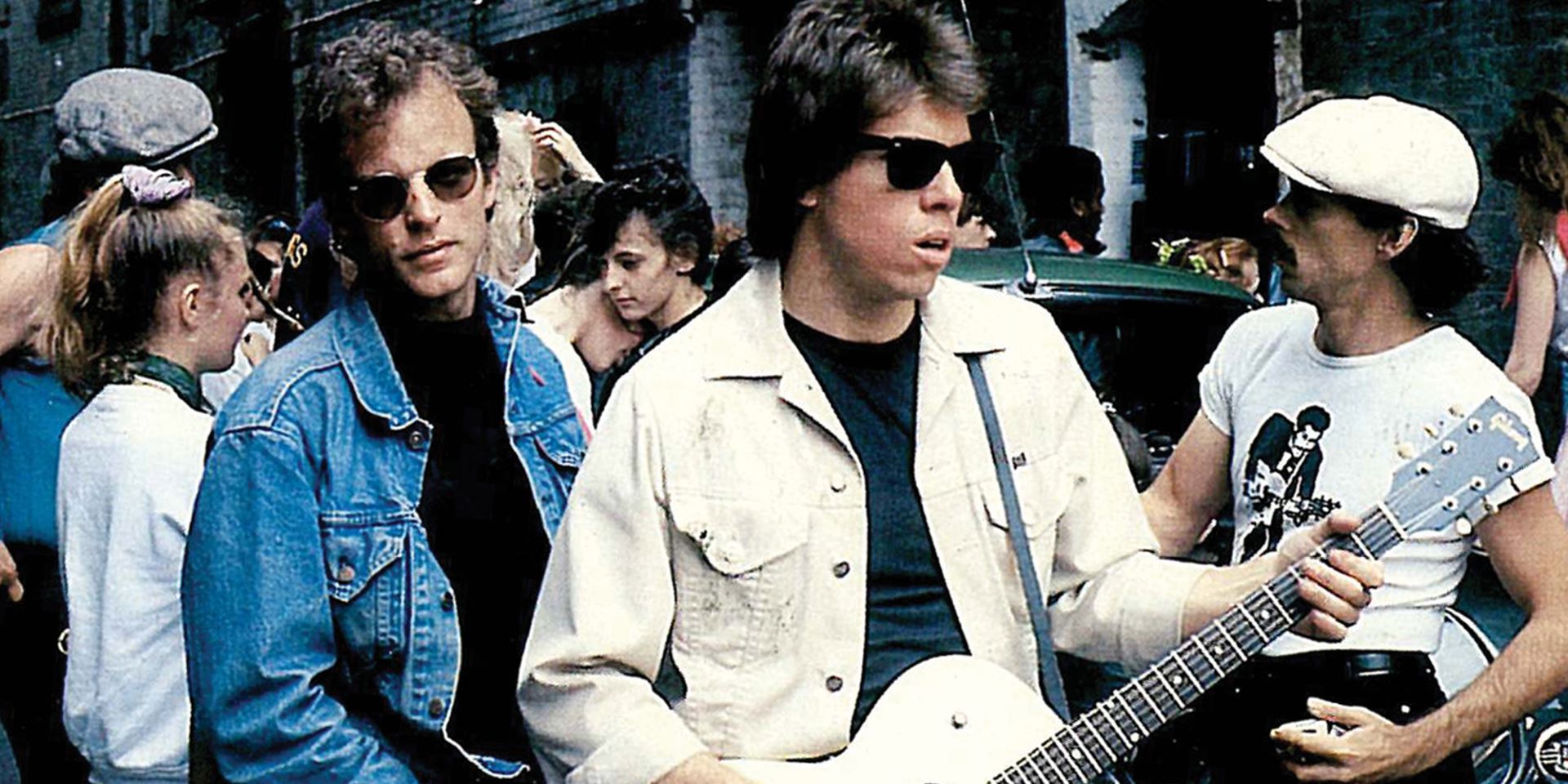 True to his roots
Bill Nowlin, AM'69, made a home for folk music as cofounder of Rounder Records.
During summers in the early 1970s, Bill Nowlin, AM'69, and two friends toured the South in a Volkswagen van, visiting folk and bluegrass festivals and fiddlers' conventions. At each stop, they'd sell LPs from their fledgling record label, Rounder Records. "It really started booming," says Nowlin, "because so many people came to us and said, 'This is great you're doing this.' They had the same experience we had: unable to get the kind of records that we want."
Over the next 40 years and more than 3,500 albums, Rounder, home to bluegrass star Alison Krauss and jazz-bluegrass banjo virtuoso Béla Fleck, became "one of the great preservationist labels, interested in the far and near corners of American roots music," New York Times critic Jon Caramanica wrote in 2010. Now, after decades of striving to do business based on artistic values rather than mass-market calculations, Nowlin, 73, is semiretired, looking back on Rounder's influence on American roots music, and enjoying a second career writing about his other great cultural obsession, baseball.
In 1970, when Nowlin founded Rounder with friends Ken Irwin and Marian Leighton Levy, he and Irwin had been listening to folk music for years, thanks to their work for a concert promoter in Boston. With the '60s folk craze in decline, renowned labels such as Elektra and Vanguard were leaving their rootsy origins behind to chase success with rock bands including the Doors and Country Joe and the Fish.
Nowlin, Irwin, and Levy felt these labels had left a void, making it hard to find "deep folk" records, especially bluegrass and old-time fiddle music. Inspired by a fellow fiddlers' convention attendee who ran a small record label, the three friends decided to press and sell albums themselves. In October 1970, they released their first two records, by North Carolina banjo player George Pegram and an old-time country band from Cambridge, Massachusetts, the Spark Gap Wonder Boys.
Radical politics influenced Nowlin's life and Rounder's origins. A Boston native, he enrolled in the University of Chicago's political science PhD program in 1966. But he left Chicago in 1968, after Martin Luther King Jr.'s assassination, to join the Poor People's Campaign, King's unfinished protest. "I went to Washington, lived for six weeks on the Mall in a shanty that we built, and never went back again," he says. Instead, his program allowed him to write a master's thesis, which compared the Poor People's Campaign to the 1932 march on Washington by World War I veterans.
Until 1980, Nowlin, Irwin, and Levy ran Rounder out of their home in the Boston suburb of Somerville. They called themselves the Rounder Collective. "We all lived together, worked together," Nowlin says. "We shared whatever incomes we did have. It was the hippie era." Irwin produced studio sessions, Levy handled publicity, and Nowlin managed the business side: royalty calculations, payments to artists.
Then the little collective grew fast. Rounder's album by blues-rockers George Thorogood and the Destroyers, Move It On Over, released in 1978, became a gold record. At its height in the 1980s, Rounder had more than 100 employees, distributed albums for 400 other labels, and put out as many as 100 albums a year, from West African music to bluegrass to New Orleans piano jazz. Yet, Nowlin says, the label still aimed to make decisions based on concern for its musicians, not maximum profit.
For instance, Rounder sold the rights to country-folk singer Iris DeMent's 1992 debut, Infamous Angel, to Warner Brothers after the major label grew interested in signing her. The album had been an artistic and financial success for the label, "but we didn't ever want to be blamed for holding back an artist from some possibility."
As the partners entered their 60s, changes in the music industry, including digital downloads, convinced them to sell Rounder. In 2010 Nowlin and his partners inked a deal with Concord Music Group, an independent record company they trusted to keep the label's legacy alive.
Rounder's sale, finalized in 2013, gave Nowlin more time for another passion: writing about baseball, including histories of the Boston Red Sox and a book on the lives of umpires. His house in Cambridge, Massachusetts, has more baseball memorabilia than musical mementoes—including paintings of Nowlin's childhood idol, Red Sox slugger Ted Williams. During the team's 2018 championship season, Nowlin attended 64 games at Fenway Park, where he has a press box seat.
Meanwhile, Nowlin, Irwin, and Levy stay involved with Rounder, which relocated to Nashville, Tennessee, after the sale. The former partners control a fund that allows them to release a few albums a year from the ones that the new owners reject—a project they call Old Rounder. They've already won a Grammy for best bluegrass album with a record Concord had turned down: the Steeldrivers' The Muscle Shoals Recordings. They have no plans to stop, Nowlin says. "There really are still groups that excite us."