Summit sketches
Illustrator Mark McMahon, a longtime contributor to the Magazine, roamed Chicago during the NATO summit and sent us some sketches in progress, along with his notes.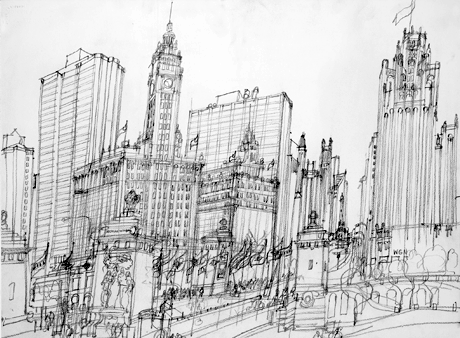 NATO flags fly on the Michigan Avenue Bridge to welcome the summit goers.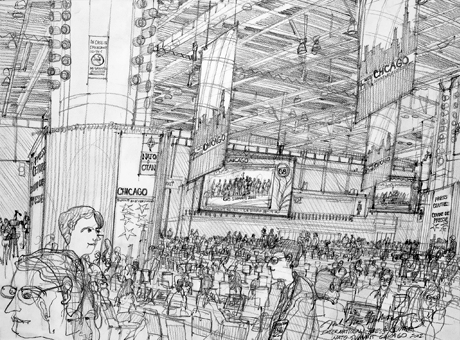 The press gathers at McCormick Place. The 24-hour media center was set up to serve 1,500 journalists. A lot of the time, it was the press covering the press. Large screens broadcast images of the G8 while the press prepared for the NATO summit to come.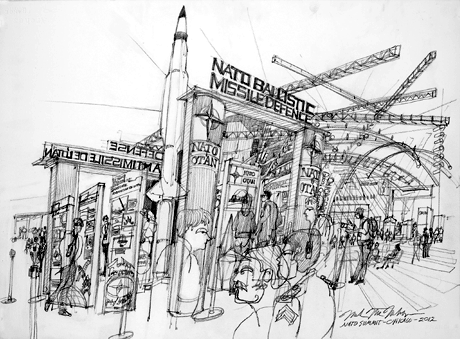 NATO display with Chicago greeting center in the background. This stood in the center of all the traffic.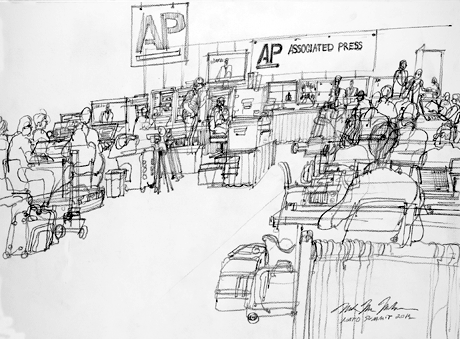 Associated Press pools were set up to organize the coverage.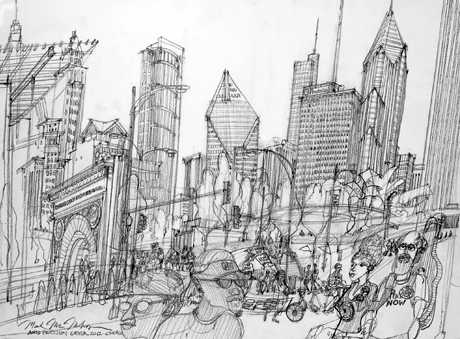 Sunday, May 20: Protesters gather at the Petrillo Band Shell in Grant Park to prepare for their march down Michigan Avenue. The gathering started at 9 a.m., the march at 2 p.m.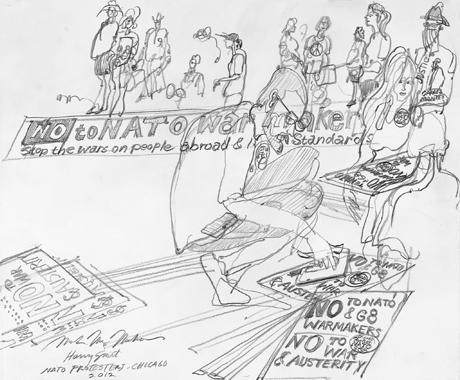 A protester prepares signs in Grant Park: "NO to NATO and G8."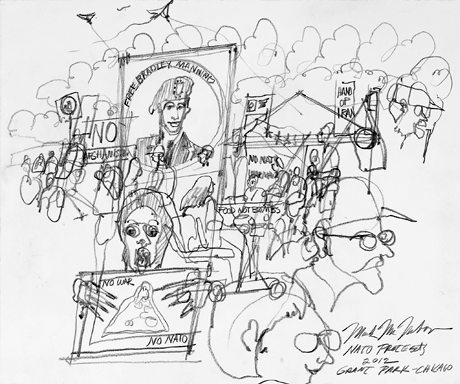 "Free Bradley Manning" was one of the many protest slogans of the day.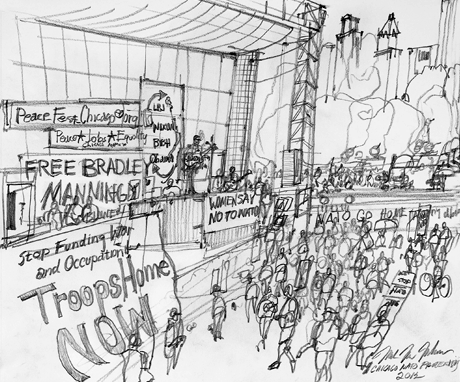 Music played at the Petrillo Band Shell while protesters prepared to march.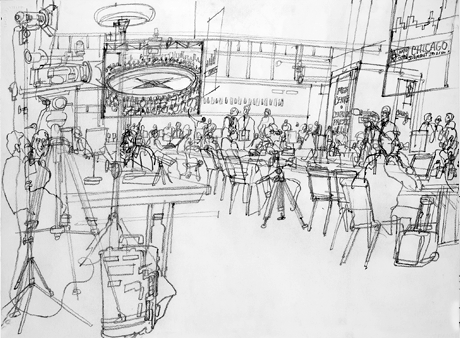 Back at McCormick Place, journalists watch from the media center as the summit begins.
Slideshow
Mark McMahon's NATO drawings.