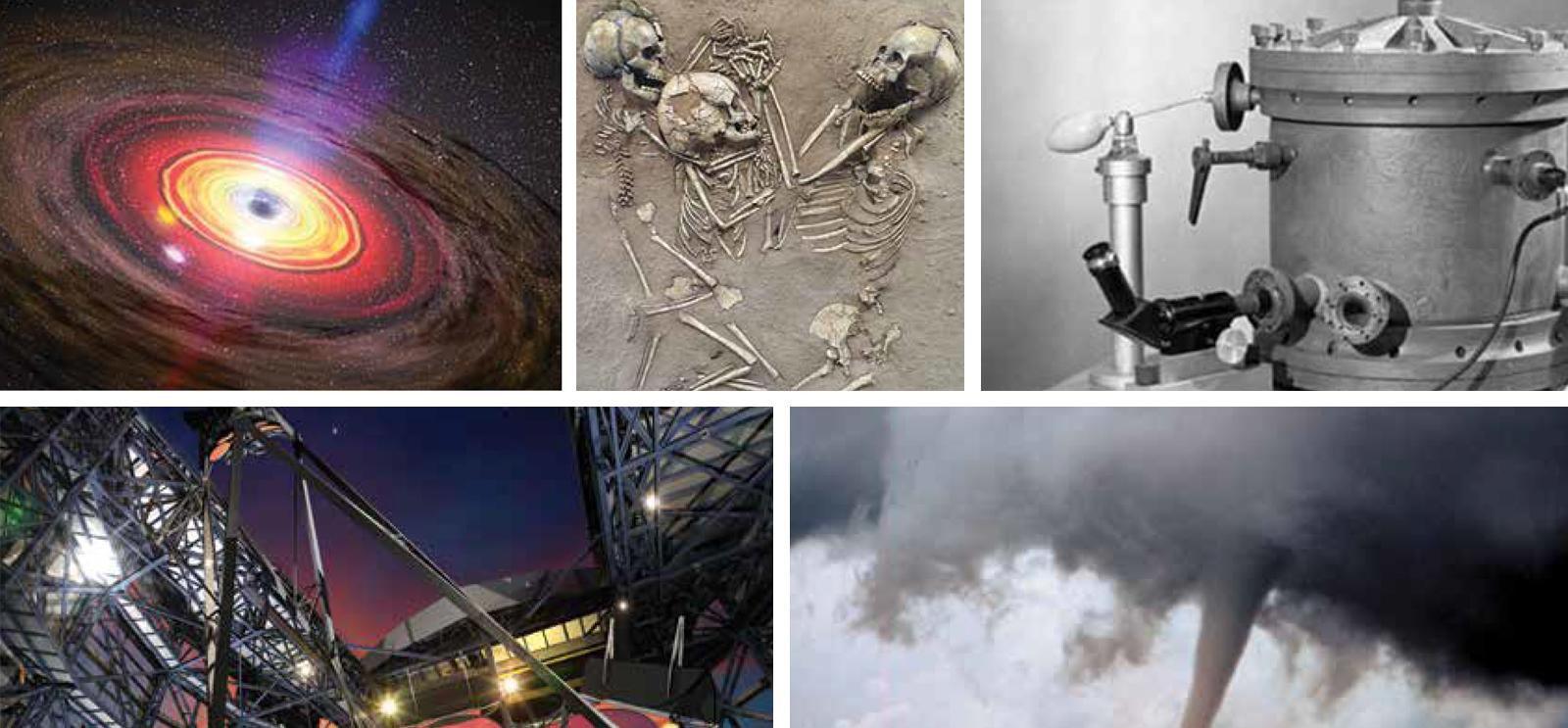 125 years of PSD discovery
The Division of the Physical Sciences celebrates UChicago's 125th anniversary.
In 1890, University of Chicago founder John D. Rockefeller and University president William Rainey Harper created an intellectual culture that led to more than a century of scientific innovation, advancing existing fields of inquiry and creating new ones, like particle cosmology and cosmochemistry.
From Yerkes to the Giant Magellan Telescope, UChicago scientists and mathematicians are developing technologies of unprecedented scope, power, and precision; answering some of the universe's most puzzling mysteries; and asking tomorrow's questions today. This autumn quarter the University celebrates its 125th anniversary with a series of lectures, panels, and events, culminating in the 525th Convocation on December 11, 2015, in Rockefeller Memorial Chapel.
The Division of the Physical Sciences joins in this celebration of history, affirmation of its founding principles, and dedication to future progress by noting some of the division's most noteworthy breakthroughs. To explore more of the University's scientific history, visit Crerar Library's exhibit A Bold Experiment: The Origins of the Sciences at the University of Chicago, running through March 31, 2016.
---
1897
Astronomy and Astrophysics
Yerkes Observatory, George Ellery Hale.
---
1909
Physics
Electron charge measurement, Robert Millikan.
---
1920s
Astronomy and Astrophysics
Expanding universe, Mount Wilson Observatory, Edwin Hubble.
---
1942
Physics
First chain reaction, Enrico Fermi.
---
1950s
Chemistry
Carbon-14 dating, Willard F. Libby.
---
1971
Geophysical Sciences
Fujita Tornado Scale, Tetsuya "Ted" Fujita (1971).
---
1974–83
Astronomy and Astrophysics
Black holes proposal, Subrahmanyan Chandrasekhar.
---
1999
Computer Science
Grid computing, Ian Foster.
---
2009
Mathematics
Proof of the fundamental lemma of the Langlands Program, Ngô Bao Châu.
---
2012
Physics
Higgs boson discovery, 2,000+ US-based physicists, many from UChicago.
---
2021
Astronomy and Astrophysics
Giant Magellan Telescope, Wendy Freedman.