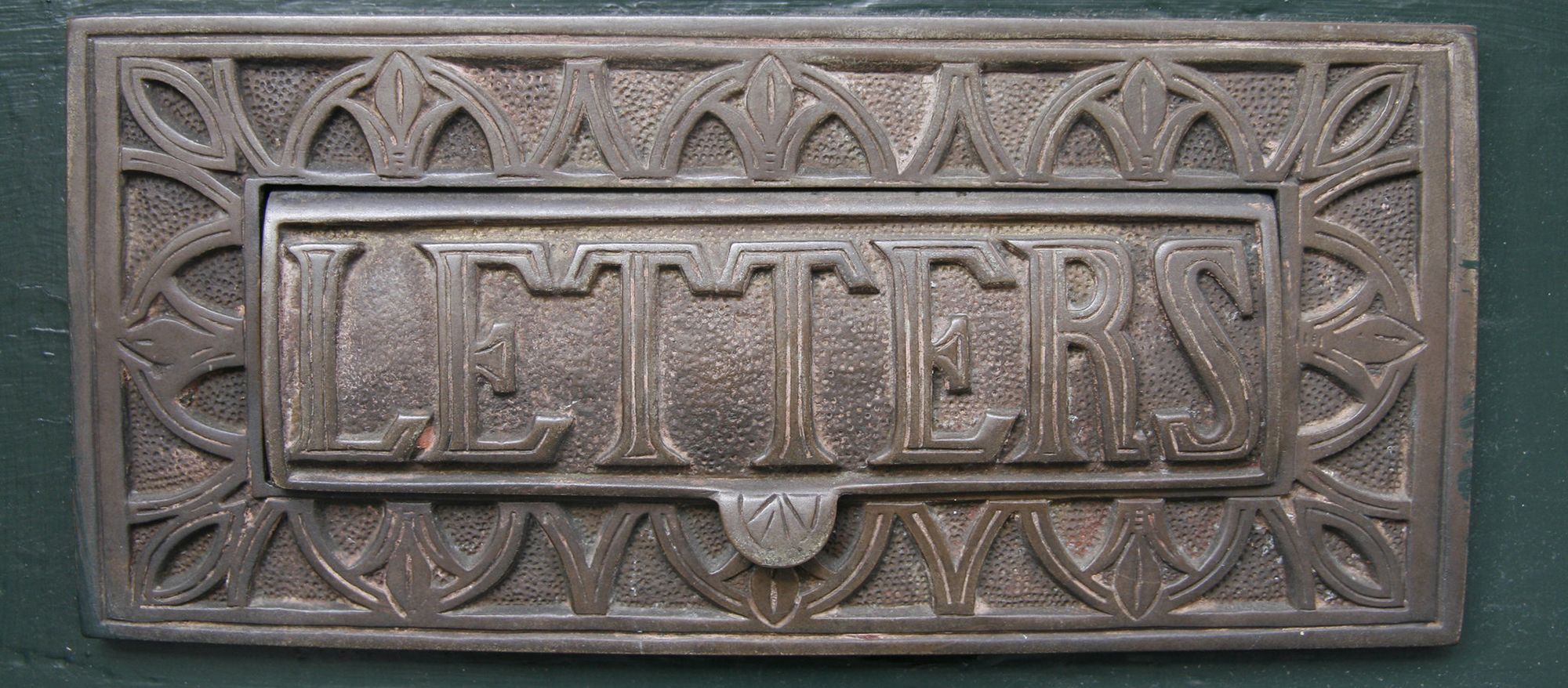 Readers sound off
Alumni write with memories of the Chicago Journal, Morry's Deli, Salonica, and more.
53rd Street to Wall Street
Thanks to Chip Forrester, AB'77, for cofounding the Chicago Journal and writing such an engaging account of its glory years ("Alternative History," Spring/21). When I got to the University, the Journal had more going for it than the Maroon: a great office with windows overlooking Harper and 53rd, an aim to cover the community rather than the University, and a masthead of slightly older and vastly more sophisticated people than me. A tip from Chip landed me my first suit-and-tie interview, with the president of Hyde Park Bank. He fumed at being asked by someone of my callow ilk about the loss the bank had taken due to fraudulent acts of a former vice president—who by then was working at a tollbooth on the Tri-State.
It was heady stuff, as was buttonholing the YMCA about its unconscionable closing of the Hyde Park Y. Other friends—including Curtis Black, EX'79, and Nancy Cleveland, who also wrote for the Journal—eventually founded another free paper, Haymarket, which aimed to expose the city's many social and cultural injustices. I had the bug for journalism, and when I said so to my general studies adviser, Karl "Jock" Weintraub, AB'49, AM'52, PhD'57—as I turned in my senior paper on the very eve of convocation—he cocked an eye and said: "With your trouble with deadlines?"
The Chicago Journal got me going, and things worked out. I secured a staff writing job at the University of Chicago Magazine (then housed in the Robie House garage), went to Munich for grad school, spent 20 years as a foreign correspondent for Time, and have worked for the last seven years as a news editor for the Wall Street Journal—a fate that would have astounded (and maybe appalled) my former self, trudging up the steps to the Chicago Journal office with my copy, barely on time.
James Graff, AB'81
Washington, DC
Reporting from Comiskey
I'm writing to offer my thanks, twice, to Chip Forrester. The first thank-you is for his reminiscence about the Chicago Journal, which brought back happy memories of my days as the Journal's sporadic baseball columnist.
Sometime late in the winter of 1978, I came across a copy of the paper in the basement of Swift Hall and read an entertaining column about horse racing (perhaps a reader can identify who the author was). At the time I was in the middle of a quite undistinguished career as an MA student in the Divinity School, and my mood was as gloomy as the Chicago season. The column made me realize that I would much prefer to write about sports than plod through Heidegger's Being and Time.
I lived just a block from the paper's offices, so I walked over, trudged up the stairs, and, mustering more chutzpah than I am normally capable of, announced to the coeditors—a somewhat surprised Margaret Roberts, AM'72, and Gordon Crovitz, AB'80—"What your paper needs is a baseball writer." There being no other candidates, I landed the assignment.
The Journal paid me a modest sum for each column, but what I really coveted were the two free tickets I received to White Sox home games. The 1978 season began with great promise, coming after a surprisingly good campaign the year before. That was the year of the Hit Men—Oscar Gamble and Richie Zisk led the American League with 31 and 30 home runs, respectively—and was the original "Na na na na, hey hey, goodbye!" era, sung after each Sox homer or directed derisively at departing opposition pitchers.
The 1978 season would prove a disappointment, turning the previous year's very respectable 90–72 record almost on its head. But the games were fun to go to nonetheless, especially with a press pass in my pocket (I still carry it). I even turned in a cover story, a lengthy interview with the Sox's showman owner, Bill Veeck (in the September 13, 1978 issue—you can look it up, as the baseball statisticians say).
By the late summer of 1979 I had decided to move to the Boston area, which turned out to have far more aspiring baseball writers than it needed. Shortly after I moved, a check for $40 arrived from the Journal, payment for my last couple of columns. I had badly misjudged how long it would take me to find a job in Boston, and that money (about $150 today) kept me fed for a while. So, more than 40 years too late but for the second time in one letter: thanks, Chip.
Steven Feldman, AB'76, AM'79
Washington, DC
Rethink again
In "Democracy Rethought" (UChicago Journal, Spring/21), I learn that the Center for Effective Government was formed out of concern for American democratic institutions. Cited in support are the COVID-19 response and "the disinformation campaign during and after the 2020 presidential election." No mention of concern about the pervasive disinformation campaign and corruption regarding the 2016 campaign's assault on democracy via the ultimately repudiated Russia collusion narrative, wherein elected officials, intelligence agency officials, the press, and other institutions participated.
The irony is most stark given the quotation from University president Robert J. Zimmer highlighted: "One of the great dangers with respect to free expression is people feeling very morally sure of themselves and very dismissive of other people's views" ("Defining Figure," Spring/21). In the same article, Zimmer, reflecting on the U of C's values, is quoted warning that "you don't get new ideas … from operating in an echo chamber."
Brandon Windham, MBA'92
McDonald, Tennessee
Short on sources
I found "The Spy You Never Heard Of" (UChicago Journal, Spring/21), about Barnes Carr's book The Lenin Plot: The Unknown Story of America's War Against Russia (Pegasus Books, 2020), a little odd. The author has been researching the subject for 45 years, and yet even in this article almost all the claims made seem not to be based on anything but Carr's feelings.
Sam Harper, AB 1902, EX'09, was "almost certainly a recruiter for American intelligence," although Carr says there's nothing in his letters and papers that shows that. Of a letter to Harper that offers support for Americans coming to Russia to learn the language, it's said, "Is there something more to read between the lines? Carr thinks so." An American force was sent to the seaport Archangel, "allegedly to defend munitions there—though Carr suspects that wasn't the real goal." A Russian American "was already a casual agent, Carr suspects."
Even odder is his talking as though the American and British fighting in Russia after World War I was some secret operation that the US government has kept hushed up all these years. The public is generally less interested in small wars than large ones—compared to World Wars I and II, relatively few people are aware of, say, the war between Russia and Poland after WW I, or the Soviet invasion of Finland in 1940. But even 45 years ago, books had been published about the American intervention in the Russian Civil War (The Ignorant Armies [Harper, 1960] by E. M. Halliday, for example), and so had memoirs of people involved.
In his six-volume history of WW I, Winston Churchill devotes a few chapters to it, and that could hardly be considered an obscure book by an unknown author. The conflict is little known but hardly the secret Carr tries to picture it.
Greg Darak, AB'76
Trumbull, Connecticut
More kicks on Route 66
I thoroughly enjoyed "Out of the Past" (Winter/20), about two freelancers who set out to capture America on film and try to make a living in the process. The article resonated with me, as my father, Chester Garstki, did the same thing in the 1930s and '40s. He captured celebrities arriving in Chicago's Union Station and the yachts setting out on the Mackinac race. I was struck by the similarities in their appearances too. Dad's freelance career was cut short when he was drafted and became a war photographer for the Army. He is best known for his photo of General George Patton riding a Lipizzaner stallion in Austria (see below).
I hope you enjoy my little memories, as I enjoyed Charley Custer's (EX'75).
Carol A. (Garstki) Westbrook, AB'72, PhD'77, MD'78
Beverly Shores, Indiana
My applause for your portfolio of the Route 66 store photos by Charles, AB'48, JD'58, and Irene, AB'48, Custer. As the author of Route 66: Iconography of the American Highway (Center for American Places, 2006), I consider the photos a treasured time capsule of the postwar period—both for the retail detail and the social array of staff and customers. The University of Chicago Press should think about a full volume publication to honor Charles Custer's work.
Arthur J. Krim, AM'67
Cambridge, Massachusetts
A life of good cheer
"A Surprise Package from 1950" (the Core, Winter/21) was wonderful reading about Maurice S. Mandel's (AB'56, AB'57) contributions to the U of C on many fronts. His recollections of organizing the cheering for the basketball game against Navy Pier was fun. Morie would not have had much access to the future of cheering for the basketball team, which was greatly augmented for the same fun in the early 1960s.
In 1960 Kathrine Clark Miller Reed, AB'64, joined the U of C as a second-year transfer student from the University of Oregon, a fine finishing and party school at the time. For Kathy, a life of the mind was all well and good, if that was all you wanted to do at the U of C, but there had to be more types of fun to be had. She quickly joined the staff of the South Asian library collection to keep busy.
Women could drink at age 18 in Illinois at that time, and Jimmy's Woodlawn Tap was happy to oblige one and all. Kathy came from a moderate-sized high school in Salem, Oregon, where she was never part of the in-group of jocks and cheerleaders. In early Winter Quarter of 1961, returning from Jimmy's, she dropped into Bartlett Gym, observed the basketball game, and wondered, how can you have a competitive game without cheerleaders?
Within days she realized she could become a college-level cheerleader, which would have been totally out of reach at any other large school. She recruited six other U of C women; taught them chants and tactics, which they promptly embellished; and secured pom-pom and poof materials and a sort of uniform made up of everyone's wardrobe.
At the next games, cheers were heard, dances were choreographed, fans swelled, and games were won fairly often. Much fun was always had; after all, the squad had been well lubricated by Jimmy's down the street. I believe that nothing was ever official; they just showed up for the fun of it. Morie should be very proud of the vigorous continuation of his efforts even at this late date.
My role in encouraging all of this was meeting Kathy and enjoying her company for 48 hours the first of January 1961 on the Great Northern Railways Empire Builder from Portland, Oregon, to Chicago, then dating her while in urban planning grad school at the University of Illinois at Urbana-Champaign. Earlier I became, like Morie, president of the Chicago chapter of Delta Upsilon. So a frat president was able to marry a college cheerleader in the wonderful environment of the U of C. In late 1961 the proposal was, Marry me and we'll go to Calcutta thanks to the U of C geography department. Calcutta was the beginning of 59 wonderful years in which Kathy rose to be associate provost for management at the University of Virginia for 20 years before our retirement. Kathy sadly passed away of three cancers in July 2020. She cheered to the end.
Wallace E. Reed, AB'59, PhD'67
Salem, Oregon
To read Katherine Clark Miller Reed's obituary, see Deaths.—Ed.
The queen's ambit
I remember Queen Elizabeth and Prince Philip's visit well—not their visit to the campus but their visit the same day to the Museum of Science and Industry ("A Royal Visit," College Review, May 2021). An undergraduate student working there part time, I was assigned to demonstrate for these distinguished visitors three IBM machines on display in the museum. I was given a stopwatch-timed one minute and 45 seconds to speak. The Queen stood there stoically, showing no interest, but the Prince at least appeared to be engaged and interested.
By the way, to illustrate how long ago 1959 was, consider what those three IBM machines were: a card punch, a card sorter, and an "accounting" machine that was "programmed" by plugging in a bunch of wires like on an old telephone operator's board. (Does any reader today remember what an IBM punch card looked like?)
Martin Israel, SB'62
St. Louis
Let knowledge grow from more to Morry's
I bought a sandwich at least once a week at the original Morry's location on 55th Street ("I'll Take an Egg McMorry," Alumni News, Spring/21). The first time I gave what would be my standard order, roast beef on an onion roll with mayo and mustard, the owner rolled his eyes and said, "Good Jewish boy." I knew there was no dairy in mayonnaise and wondered what prompted his comment. As a kid from rural Wisconsin raised as a Methodist, it took me a long time to learn there was a cultural rule, not a Kosher one, against mayo on deli meat sandwiches. It never stopped me from placing the same order at Morry's or anyplace else.
A couple years after my first Morry's purchase, and just days after I got my degree, I told the owner that I was moving away and having my last sandwich at his place. He wished me luck and said this one was on the house. They had all been delicious, but the last one tasted particularly good.
David R. Cross, JD'80
Milwaukee
I enjoyed Morry's while an undergrad when it was at its original location. My classmates said I had to go there. I showed up with them and the line was, as usual, out the door.
Morry oversaw a highly efficient team, mainly of Thai immigrants. The assembly line worked great until a miscommunication on an order was made. Then the banter between the staff in their native tongue picked up in volume and cadence until the mistake was corrected. We looked forward to those moments even though we had no clue what they were saying, and the mistakes were handled expeditiously. Morry was always as cool as a cucumber and did not say much.
My two favorite sandwiches were pastrami on an onion roll and the special, a mix of yesterday's corned beef, pastrami, and BBQ sauce. Ordering fried clams was auditorily entertaining.
When I returned to the U of C for my residency training years later, I went to Morry's in the bookstore and occasionally in the C-Shop and at the new 55th and Cornell location. Morry was gone but the memories linger. Was that his son who took over?
Morry's was one of my favorite delis in the USA. A few years ago, I stopped in and, regrettably, it did not have the same panache. The pastrami sandwich was not bad though.
Sometime I'll tell you about Harold's and Ribs 'n' Bibs.
John V. Prunskis, AB'77
Barrington, Illinois
It was indeed Morry's son Gary Orman who took over after Morry retired in the mid-1970s.—Ed.
Here's my memory of a sandwich that I think was made by Morry's. I'm not positive, but maybe you can check to see if I'm right.
I went to the U of C and lived in Hyde Park in the late '60s and early '70s . The food served in the neighborhood restaurants wasn't great, at least for those of us on a student's budget. I remember only a few really appealing items—I can count them on my fingers, probably just on one hand.
But the U of C bookstore had a steak sandwich served on an onion roll—I think was from Morry's–that was delicious and cheap—perfect for my budget. I remember it fondly. And even though I no longer eat much red meat, I wish I could have one today!
Sharon Kapnick, AB'69
New York City
They didn't hold the pickles
Morry's Deli was a favorite for many of us living at Laughlin Hall, the MBA dorm. My friend Gary Pullar, MBA'76, and I planned to drive back to our homes in Massachusetts right after the last of my fall 1974 exams. While I studied in my room, Gary interrupted to ask what we'd eat along the way. Anxious to resume studying, I told him, "Morry's roast beef, no pickles, and I will eat one more than you."
When I returned after the exam, Gary entered with a large bag containing 13 Morry's roast beef sandwiches—six for him and seven for me. We opened the bag shortly after departure and found that all the sandwiches had pickles, and pickle juice thoroughly permeated them. I didn't eat mine, but Gary left them in my car. The day after I arrived, my dad was eating one for lunch at the factory where he worked in Palmer, Massachusetts. His buddy remarked that it looked like a great sandwich and asked where he got it. "Chicago" was the answer.
Chuck McQuaid, MBA'76
Downers Grove, Illinois
Department of classics
Early on, the presence of Salonica was a good sign for my fitting into the neighborhood ("A Taste of Greece," Alumni News, Spring/21). My family are Sephardic Jews who came to the United States from Salonika, Greece, and so it felt a little like destiny.
Starting in my third year, I would go almost every Tuesday after crew practice and get the number five. Before long, the people there recognized me as a regular.
I continued to live in Hyde Park after graduating, and Salonica has continued to be a favorite refuge. My boyfriend and I go about every other week, and they know our order rather well. I bring my family there when they visit. I go alone when I'm sad, or have had a difficult dentist appointment, or whatever it may be. I've cried at Salonica, laughed at Salonica, and sheltered there from the rain. I've gone after watching the US women's national soccer team win the World Cup; hungover and in desperate need of pancakes; to stock up on calories at the beginning of a long day; to get one more taste of home before going on a long trip away.
During the pandemic, I've ordered from Salonica, but it's not the same. One of the things I'm most looking forward to is finding regular refuge in Salonica again.
Leah Rachel von Essen, AB'16, CER'19
Chicago
Salonica's bacon and green pepper omelet with hash browns and toast was unforgettable. One particular day in 1994 the food was outshone by my dean inviting me there for a pep talk.
I had just passed my PhD exams 25 months into the program, though not with distinction. After I explained how disheartened I was, the dean held up his hands in the shape of a triangle and asked me where I thought I was at that moment. I responded about halfway down the small hand-sized triangle. OK, he said, "but now look below my arms," as he gestured toward the imaginary triangle lines that extended all the way to the floor. "You are lacking perspective right now. You are at the very top of this huge triangle and yet you feel like you're halfway down this small hand-sized one. So what if there are others at the very tip. Just write your dissertation knowing where you are actually placed, way up here."
That made all the difference, and what a meal. Since then I've used the dean's triangle metaphor with countless disheartened students, often over a meal.
Robert Wilson-Black, AM'92, PhD'02
Reston, Virginia
It was fun to see the photo of Salonica. I remember eating there as a master's student in English, 1987–89. I grew up in a smallish city in the West and had never eaten Greek food before. I fell in love with the spanakopita and used to get it frequently. I remember eating there for the first time with a fellow English MA student. We were sitting across from each other in our booth, and he asked me, "So, what do you think about deconstruction?" And I actually had something to say about it! It was a very U of C moment that I have recalled often with amusement. Thank you for the memory, Salonica!
Alison Harvey, AM'89
Reno, Nevada
Seeing the picture of the Salonica sign in the latest issue put a huge smile on my face. I have spent many, many Sunday mornings rehydrating at Salonica with its endless cups of coffee.
My favorite/go-to meal at Salonica: two eggs sunny-side up, white toast with lots of butter, and, of course, the coffee.
Thank you for making me laugh and relive the wonder that is Salonica.
Sajal Sahay, AB'90
Pleasanton, California
It's not an exaggeration to say that Salonica helped me survive graduate school. My Harris Public Policy fellowship came with a modest stipend that barely covered my room at International House and my meals. Salonica's all-day breakfast special (two eggs, hash browns, toast, unlimited coffee) made for a dependable, budget-friendly dinner probably five nights out of any given week. And the friendly wait staff was much better company than eating at the Subway down the street, or alone in my room.
Kyle Gracey, SM'10
Pittsburgh
The avgolemono soup at Salonica was the best I've ever had. I still dream about that soup.
Lucy Wang, MBA'86
Glendale, California
Cicada connection
Dr. Monte Lloyd, the Brood X emergence, and how I regained my love of learning.
It was Autumn Quarter of 1972, and I was foundering academically and becoming disillusioned with why I was even still in school. Desirous to take a course that I thought I'd really enjoy, I enrolled in Habitats and Organisms, taught by [professor of ecology and evolution] Monte Lloyd, PhD'57. It was one of the best decisions I've ever made.
Habitats and Organisms was one of the most popular classes offered. Monte was probably the world's preeminent expert on the 17-year cicada, an insect with the longest life cycle of all insects. Scientifically known as Magicicada septendecim, these cicadas ascend from the ground where they've been feeding on tree roots preparing for their once-in-a-generation emergence. They then come out in the millions, overwhelming and satiating all the animals that feed on them. They don't harm the trees; they don't bite or sting; they aerate the soil; and when they die, their bodies decompose and become nitrogen rich fertilizer. For the next few weeks, they will procreate like crazy: their nymphs are born and drop into the earth, and the cycle starts all over again. Absolutely amazing! My love of learning was reborn.
Monte became both a mentor and a friend. I ended up taking more courses with him, and I accompanied him on multiple field trips to study cicadas. He showed me how all life forms are interdependent. I'd randomly ask about various plants or insects, and he'd always know the answer. He was the smartest man I've ever met, with an unassuming demeanor and a passion for sharing and teaching. He was also socially progressive and disdainful of intellectual snobbery. When he retired to New Orleans, he volunteered to teach kids who'd probably never had the exposure to such a brilliant man who loved and lived to teach.
That course was 49 years ago. As the current Brood X generation again emerges, I think of Monte and all that he taught me. All things are definitely interconnected.
David E. Bradford, AB'76 (Class of 1974)
Evanston, Illinois
Thanks to Carl B. Frankel, AB'54, JD'57, for setting the record straight. Indeed, the historic basketball game with Illinois Navy Pier was held at the field house, not Bartlett Gym.
His recollection of that Delta Upsilon fraternity song was spot on too. It goes like this:
Come, brothers all, your glasses fill
And drink this health with right good will
For here's a toast both brave and true
Our own beloved Delta U
And he who will this health deny
Down among the dead men
Down among the dead men
Down, down, down, down
Down among the dead men let him lie
Maurice Mandel, AB'56, AB'57
New York City
---
The University of Chicago Magazine welcomes letters about its contents or about the life of the University. Letters for publication must be signed and may be edited for space, clarity, and civility. To provide a range of views and voices, we encourage letter writers to limit themselves to 300 words or fewer. Write: Editor, The University of Chicago Magazine, 5235 South Harper Court, Chicago, IL 60615. Or email: uchicago-magazine@uchicago.edu.