Cookies Rockefeller?
Holiday cookies that say UChicago.
For those who'd like to snack on holiday treats with a UChicago flavor, the Magazine offers a guide for converting star-shaped sugar cookies into Rockefeller Memorial Chapel cinquefoil window look-alikes. Don't worry if you make mistakes. Getting rid of evidence tends to be a delicious problem.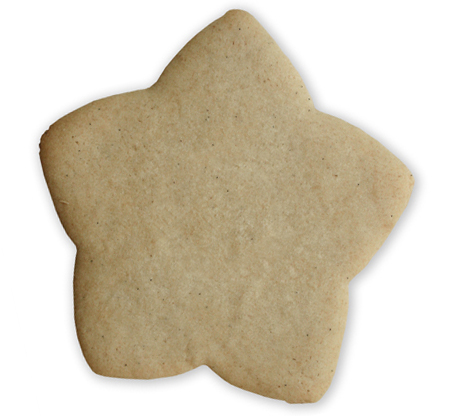 Step one: Bake five-pointed star-shaped sugar cookies.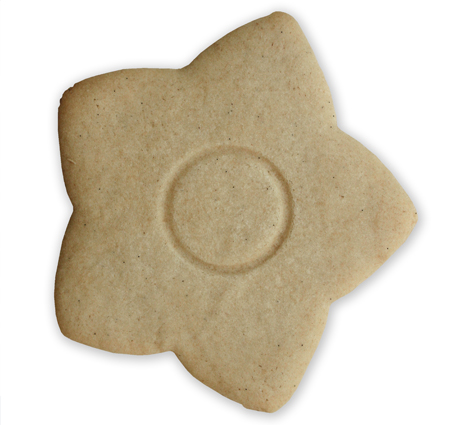 Step two: Use a small glass (or other clean cylinder) to make a circular indent in the middle of the cookie. This indent will be your guide as you draw an outline for icing your cookie.
Step three: Draw an outline for the basic design onto your cookie using an edible food-coloring marker. We recommend using black, if available, so that the markings will resemble stained-glass lead strips.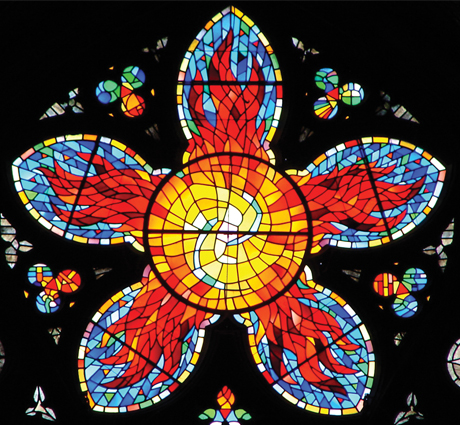 Step four: Pipe gel icing into the outline using this photo of Rockefeller Memorial Chapel as your guide. We added the icing with a pointillist technique to make it look more like stained glass.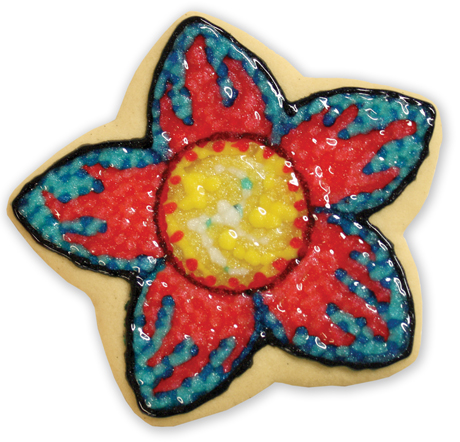 Happy holidays!