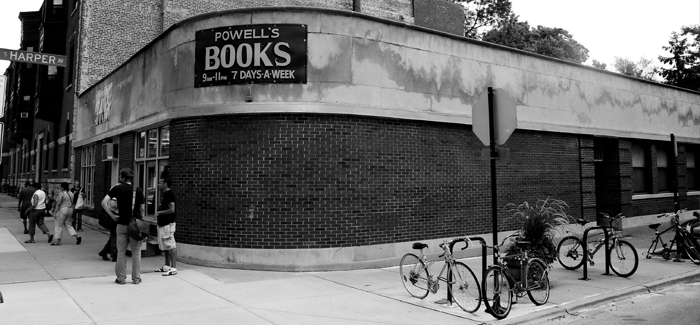 Hoard and release
Even for old-school book fetishists, the Magazine's new app is worth texting home about.
When I was a graduate student, some of us were prone to forget we had a library. Not really, but the pleasures—and credentialing power—of building a private collection were heady. After all, what if your library books were recalled? (They inevitably were, but recall wars are a topic for another column.) Where was the fun in moving about your apartment without dodging book stacks? What better place to feed the habit than the Murderer's Row of bookstores on 57th Street? And, of course, there were the satisfactions of penciling in notes and showing off your reading pedigree—or at least your sterling intentions.
The books did accumulate. Powell's did prosper. Since leaving school, I've sold back a number of mine but clung to many more. Still, when I traveled with college friends this spring and watched them download new titles on their Kindles for the flight home, the lure of the new gripped me, and my bag felt a little heavier. There's an e-reader in an e-shopping cart with my e-name on it as you read this. The day is approaching when I'll click "buy" and the kudzu spread of real books will stall.
As of this month, the digital edition of the University of Chicago Magazine will be waiting for me—and for you, whether you're also new to tablets or an old hand. To download our new iPad, iPhone, and Android app, visit mag.uchicago.edu/digital.
Meanwhile, each new Magazine will continue to appear in your mailbox and online—with web exclusives—at mag.uchicago.edu. We're sometimes asked whether, in this electronic age, we're considering doing away with the print edition. So far, the answer is no.
What we hear from UChicago alumni jibes with national reader surveys like the one administered by the Council for Advancement and Support of Education (CASE) each year. Both say that most alumni still want a print copy of their magazines. In CASE's 2012 survey, 66 percent of readers wanted print, 20 percent wanted print plus online access, and 14 percent preferred an online edition only. Some of our readers keep each issue at hand to dip into over weeks or months. Others display it on their coffee tables or stash it in their bags.
By the way, if you haven't yet traded in your paper library for a digital version, we have a proposition: see "Title Fight" for the Magazine's latest reader contest. It may reward your hoarding.