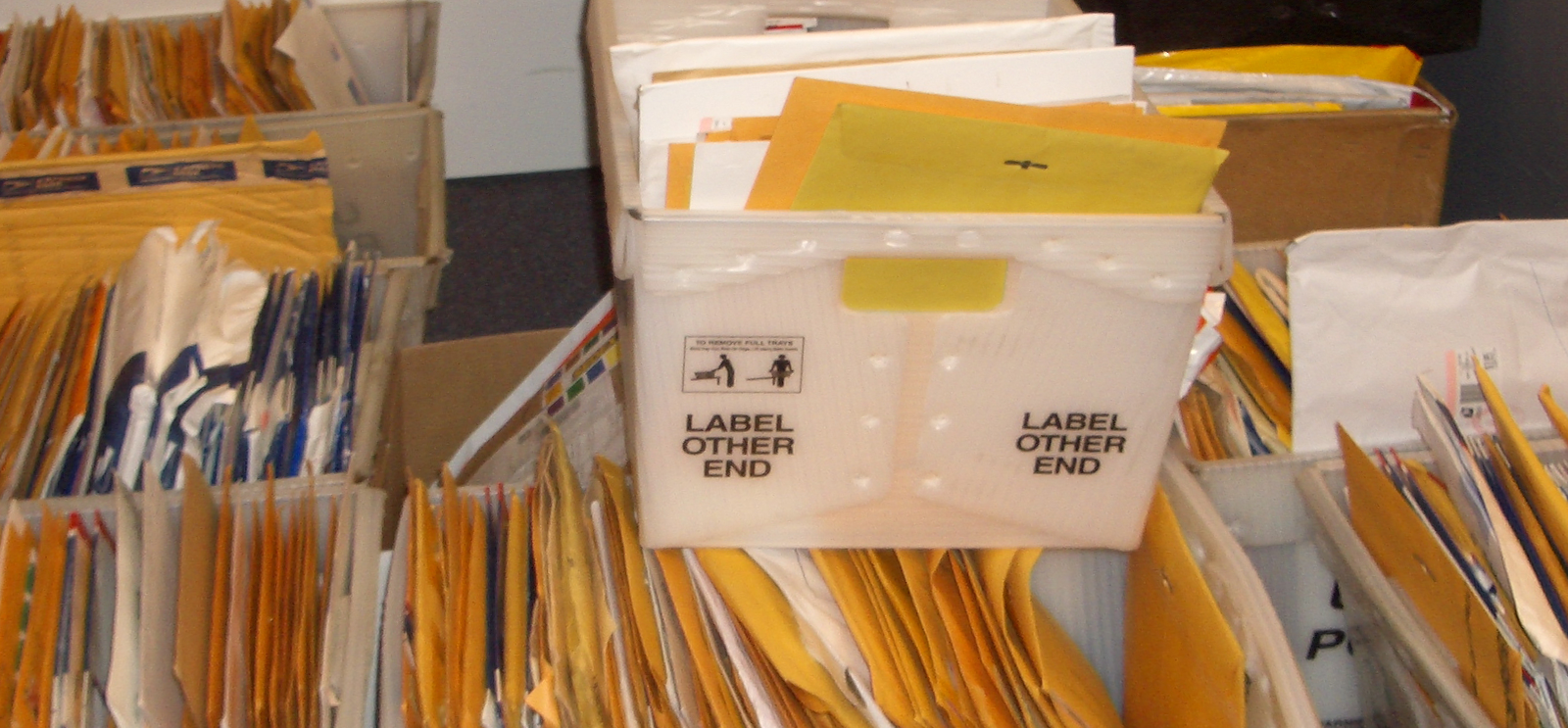 Readers sound off
Alumni and friends write on Freudian scholarship and microfinance tactics, and continue debates on global warming and UFO research.
Rock alternative
Really? In the Nov–Dec/11 issue (Alumni News), you list the Top 10 singles from Billboard's Top 100 from 1978. Was anyone in the College listening to Top 40 radio in 1978? Here's an alternative list for you—the 1978 Listener Poll from WXRT for best albums of the year.
Darkness on the Edge of Town, Bruce Springsteen
Some Girls, Rolling Stones
Who Are You, The Who
This Year's Model, Elvis Costello
The Cars, The Cars
More Songs about Buildings and Food, Talking Heads
52nd Street, Billy Joel
Wavelength, Van Morrison
Q. Are We Not Men? A. We Are Devo, Devo
Waiting for Columbus, Little Feat
My memory is fuzzy, but I think I may have seen the Who at the Chicago Stadium that year in support of Who Are You. More Songs about Buildings and Food is one of the last vinyl LPs I ever bought (it's now upstairs in my son's bedroom since he believes vinyl sounds better). Never saw the Heads in concert. My loss.
Richard L. Benedict, AB'85 (Class of '79)
Carmel, Indiana
Head-scratching covers
Your magazine covers are so high concept they're over my head, which is already in the clouds. Bring it down!
John Rossheim, AB'80
Providence, Rhode Island
Kindred socialists
I identify with Richard Sennett, AB'64 ("Life in Practice," Nov–Dec/11). We are the same age and we both spent time in public housing. My mother, as I am, was a graduate of SSA, although I am not musically inclined. I agree with his statement of working locally as I do, rather than in national politics, putting the "social" into socialism. Thank you for sharing.
Wes Mukoyama, AM'72 Santa Clara, California
Is Freud dead?
How long will scholars, such as Richard Sennett, who incorporate psychoanalysis into their work go unchallenged? Back in the pre-Jurassic era, when I was working toward a PhD in human development (1968–72), I remember noticing how poorly Freud's theories stood up in empirical studies; for example, in a cross-cultural study on the Oedipal Complex, there was no evidence that it existed in any of the cultures studied.
The writer, Max Eastman, who knew Freud and had himself been psychoanalyzed, reported that Freud had based his Oedipal theory on his observations of a single person—Freud himself (Great Companions: Critical Memories of Some Famous Friends, Farrar, Straus, and Cudahy, 1942).
Paul McHugh, former chair of the psychiatry department at Johns Hopkins Medical School, wrote in the Wall Street Journal not long ago, "Freud is deader than Elvis" (November 3, 2007).
Mark Borinsky, PhD'72 Towson, Maryland
Examined life

Thanks so much for "Life in Practice." I used Corrosion in a freshman class years ago, and students found it both interesting and relevant. We need more thinkers who help us reflect on how/where we work and live. I was overjoyed to see, as Wayne Booth [AM'47, PhD'50 ] would have said, the intellectual company he keeps. And that story about Cabrini Green is lovely; as a native South Side Chicagoan who got one degree at the U of C, I also did an NEH [grant] one year with a well-known scholar in rhetoric, E. P. J. Corbett—who also lived in Cabrini Green while in grad school.
George T. Karnezis, AM'66 Portland, Oregon
What microfinance finances

Having taken my fair share of microfinance classes in graduate school (including a seminar by John Hatch, founder of FINCA), I have no major problem with microfinance institutions making a profit ("Ends and Means," Nov–Dec/11). While microcredit institutions are in the business of helping people out of poverty, they are also inherently in the business of making money.
The problem I do have with these models is that loans are being used by the poor as Westerners use their credit cards. While some money might be invested in a business venture or to build stock, there is no limit on the money being used for consumption, therefore enabling the client to continue to take out loans, repay them, and take out another loan, mostly financing consumption. Is this wrong? Are we to judge that microloans are used for food instead of business when Americans have the highest level of credit-card debt? This situation would only be appalling if the microcredit institutions were not aware of it. Fortunately (or maybe unfortunately), they are aware that this happens, yet clients move from loan to larger loan without being monitored.
Lack of resources is usually given as the excuse for the absence of monitoring and following up on clientele and their businesses. The loan-application process is made as simple and easy as possible. Eligibility for the next loan is simply repayment of the past loan, not an evaluation of how the business is doing and where the money is going. Granted, no microfinance institution claims that the loan goes solely to business; the poor will use money for immediate needs. However, microcredit has been marketed as entrepreneurial investment, business growth, and economic development. This may be true, on a small scale, if the loans are invested in the business and if monitoring is conducted to see how the business has grown.
Ana-Maria Sinitean, AB'07 Washington, DC
Size matters

Michael Fitzgerald refers to Bangladesh as a "relatively small country," lumping it in with Nicaragua and Bolivia. True, all three don't have much land. True, all three economies are underdeveloped. But Bangladesh has the ninth-largest population (at least 142 million) in the world (between Russia and Japan), while Bolivia is 80th (10.4 million) and Nicaragua is 109th (5.8 million).
Dane S. Claussen, MBA'86 Las Vegas
Good deeds rewarded
Jack Tucker's "A Friday Night Story" (Nov–Dec/11) brought back memories of the kindnesses my mother and father would describe neighbors having shown their poor, immigrant parents during the 1930s and '40s. My Italian grandparents also had a doctor who would forgo payment or accept cheerfully a chicken in lieu of money from my grandfather, a butcher. My father, every year until his benefactor quit smoking, would send cigars to a pharmacist for whom he'd worked as a teenager who had given him $200 to go to college. Yet we never had anything resembling the debt of gratitude Mr. Tucker's family must have felt for that unnamed priest who risked his life to shelter their daughter. Did he survive? What about the other children under his care? Did Tucker's parents ever see this kind man again? I hope we can hear the story with all the rich details that Mr. Tucker conveys so well.
Andrea Senkowski, PhD'94 Bethesda, Maryland
Jack Tucker, PhD'72, responds: The priest did not survive. Not long after he returned my sister to her parents, his rectory was attacked by robbers who believed that the priest must have held Jewish children for gold, and therefore must have had a large amount of money hidden. This was not true. The priest had not kept the children for money. The robbers murdered him for gold that he did not possess.
First toast

"Years of Cheers" (Nov–Dec/11) noted that the 107 empty champagne bottles on Professor Stuart Rice's shelf represented only one-half of the bottles used to celebrate a successful final PhD exam.
In a photograph, Stuart is holding both his first student's bottle and his most recent student's bottle. I was Stuart's first student. I have kept my empty champagne bottle for over 51 years. My experience as a graduate student with Stuart and as a member of his generalized family since that time is encapsulated in a tribute I wrote for a journal devoted to him on his 60th birthday. A condensed version follows:
I have known Stuart Rice almost my entire scientific life. Indeed, if it hadn't been for him, I might not have had a scientific life. When I first heard of Stuart, I had been at the University about two quarters. The chair of the chemistry department had just given me a warning: I was not narrow and deep in my scientific knowledge—I wasn't even shallow and broad. I was about to be tossed out of graduate school. Stuart had just arrived, preceded by a tidal wave of rumors of great brilliance—a theorist who did experiments. It had become eminently clear that I too was to be a theorist, a theorist who carried out no experiments.

So I went to see Stuart. The blackboard had written on it a list of all the important problems of physical chemistry. Was that list a daily reminder of the problems Stuart needed to solve? Or were they there for his future students to solve? Or was it some mixture of both?

He agreed to take a risk and let me work with him. I can say without exaggeration that Stuart Rice changed my life. He gave me the opportunity to carry out independent science. There were no lessons on "how" to carry out scientific research, no "scientific method," if you will, just doing it. I did it. But while I was doing it, I felt enormous support, interest, and active participation, and I was always taken seriously.
Those feelings and their reality did not end with graduate school. They have been an essential part of my entire life.
Robert A. Harris, AM'59, PhD'60 Berkeley, California
Winter's tale

The Nov–Dec/11 issue had some interesting material. The article about Bernard Sahlins, AB'43, resonated with me ("Word Play," UChicago Journal). Being in the performing arts for more than a half century, I produced many staged readings, in the style Mr. Sahlins described, with a bare stage and performers seated on chairs, stools, or the floor, clad in black plants or skirts and white shirts or blouses. We did scenes (Shakespeare and others), poems, sonnets, original pieces, and music. ...
The same article referenced Nicholas Rudall. I remember a Court Theatre production of Richard III with Mr. Rudall as Richard, directed by Jim O'Reilly. My role was Sir Robert Brakenbury, and the role of Lord Stanley was performed by Don Swanton, SB'66, MBA'77. In one rehearsal of the final scene, in which Lord Stanley crowns Richmond as King Henry VII, the first Tudor king, saying of the crown: "Wear it, enjoy it, make much of it." Don then added, with a twinkle in his eye and a thick Yiddish accent: "And if it doesn't fit, bring it back and I'll fix it up."
I further remember seeing an indoor production of Coriolanus with David Ingle, PhD'63, again with a minimal set and a brilliant performance.
The article about Doc Films ("Reel Stories," Alumni News) brought back pleasant memories of being invited to see John Ford's Stagecoach, and Barbara Bernstein, AB'62, doing a spot-on impersonation of Claire Trevor, when she tells the Ringo Kid (John Wayne) upon his seeing that she's about to enter a house of ill repute: "Kid, I told you not to follow me."
In the Advanced Degrees section Alan Wiener, MBA'65, asks if anyone remembers the Tropical Hut restaurant. I remember it well, and the big, blonde Brunhilde hostess ("How many in your party?").
Alan M. Charlens, SB'58, PhD'63 San Diego
Fire or ice
Raymond Pierrehumbert's complaint about anthropogenic global warming skeptics not basing their ideas on peer-reviewed literature is more proof that the idea that carbon dioxide plays a dominant role in regulating our climate, and that man is his own enemy in his use of fossil fuels, was embedded in the cement of political correctness from the start (Letters, Nov–Dec/11). The religion of environmentalism has become beloved by politicians and big investors alike and wildly promoted by [the likes of] Al Gore. The gullible media was sold on the scare tactics, and even the publishers of peer-reviewed science were afraid to publish contrary articles. The fact that over 30,000 US scientists, myself included (geologist), signed a petition to the US Senate not to sign a bill that would bind us to the Kyoto Protocols, was never publicized to my knowledge. All I saw was the utterly false claim by AGW proponents that all real scientists believed in global warming.
I had the good fortune to do my undergraduate and a year of graduate work at UChicago with one of the finest geological faculties anywhere, and it was so embedded in my memory when I chanced to read the Kyoto Protocols that I couldn't believe for awhile that they were serious. It ran contrary to what I knew of ancient climates, so I read everything relative to climate science and several books by climate scientists who agreed with me. I am convinced that we are still in a glacial climate, in the fifth interglacial of the Pleistocene Ice Ages. In our equatorial zone today we are only four degrees Celsius warmer than we were at the last glacial maximum 23,000 years ago. As long as our polar regions are iced up, we are susceptible to another 100,000 year glaciation event No. 6. The idea of keeping temperature at the present level by climate engineering is likely to be both ruinously expensive and counterproductive. We need to warm up a bit to avoid the return of the ice.
Robert R. Reynolds, SB'39 Tucson, Arizona
Not up for debate

I find it irritating that you decided to print a reader's letter denying the link between anthropogenic carbon dioxide emissions and climate change (Letters, Sept–Oct/11). While it is important to honor freedom of expression, it is even more important for a university-affiliated magazine to respect the educational mission of its parent institution. The causal relationship between carbon dioxide and rising global temperatures has been established beyond doubt in multiple independent experiments, using different methodologies and a rigorous scientific peer-review process.
While there continues to be a lively debate among scientists about the directions and strengths of the effects of climate change, the overwhelming majority of climate scientists no longer question the causal effect of anthropogenic emissions on our climate. I am sure that every climate physicist at the University or Argonne National Lab would agree with that statement. It is therefore worrying that the University of Chicago Magazine accepts the risk of misleading its readers by allowing the voice of uninformed and misguided people to be heard on such a prominent page solely on grounds of freedom of expression. Next time, you might as well print someone's statement that gravity is a hoax.
Dominic Hofstetter, MBA'10 London
Response to call for politicos
In response to the request by Joyce (Elman) McLean, U-High'49, AB'52 (Letters, Nov–Dec/11) [asking if any campus "politicos" remained politically active], I am pleased to share my own record of political activity in my hometown of Milwaukee, Wisconsin.
In 1968 I managed the campaign of an economics professor at the University of Wisconsin–Milwaukee for mayor of our city. He lost. A year later I ran for a citywide seat on the Milwaukee School Board and finished second with more than 28,000 votes. Although not in public office, I remain politically active by writing a blog, the Glazerbeam, at publictrough.com.
Another classmate from Milwaukee, Bernardine Rae (Dohrn) Ayers, AB'63, JD'67, was elected national secretary of Students for a Democratic Society.
Gerald S. Glazer, SB'63 Milwaukee
Ufologist responds

I was pleased with the profile about me in the Sept–Oct/11 issue ("Science? Fiction?"), both the tone and the accuracy. However, the critiques in the Nov–Dec/11 issue seemed to reflect proclamations rather than investigation of star travel or flying saucers. There was no reference to five major scientific studies and no note taken of my five books and many papers.
David Syphers, AB'03, speaks of stars 1,000 parsecs away. Why? There are well over 1,000 stars within a mere 55 light-years of the earth. The two sun-like stars on which I have focused as likely visitor origins are Zeta 1 and Zeta 2 Reticuli in the southern sky constellation of Reticulum. They are only 39.3 light-years from here, an eighth of a light-year apart from each other, and a cool billion years older than the sun. They are discussed in detail in Captured! The Betty and Barney Hill UFO Experience, which I coauthored with Kathleen Marden, Betty's niece, and also in my Flying Saucers and Science.
Syphers thinks fusion rockets would be impossible because we have not yet built a large fusion power plant. There is absolutely no connection between the two projects. Analogously there is no connection between the exotic fission nuclear rockets successfully operated on the ground in the 1960s and our many large nuclear power plants.
Keith Backman, SB'69, refers to "an occasional visual experience which some subjects cannot personally grasp." Try looking at Blue Book Special Report 14 with more than 250 tables, graphs, and tabulations of 3,201 sightings of which 21.5 percent could not be identified, separate from those labeled insufficient information (9.3 percent). The better the sighting quality, the more likely it was unidentifiable. Chi-square analysis showed the probability the unknowns were just missed knowns was less than 1 percent. Contrary to his comments, there have been loads of radar visual cases. A number were included by atmospheric physicist James McDonald in his congressional testimony in 1968.
SETI has demonstrated a great deal of kookiness but has done very well for itself despite providing no evidence. See my chapter "The Cult of SETI" in FSS. Peter Pesch, SB'55, SM'56, PhD'60, should give them the entrepreneurial award.
Stanton T. Friedman, SB'55, SM'56 Fredericton, New Brunswick
Where's the science?
It was a little bit embarrassing to read the glowing coverage of Stanton Friedman. To say that Mr. Friedman has conducted his work "methodically, [as a] researcher, a steadfast debater, an investigator, a scholar" is almost certainly true. But to argue that he has acted "as a scientist," drawing his conclusions that "aliens had visited Earth" and that "the US government was hiding what it knew," mischaracterizes how a scientific approach is used to search for life in the universe beyond Earth.
Scientific questions (including one of the greatest: "Are we alone in the universe?") are investigated in the laboratory, in the observatory, and in the arena of internationally peer-reviewed journals, where scientific consensus is reached. Scientific questions are not settled in the popular debate hall (even one as illustrious as the Oxford Union). Nor, I suppose, are they settled in the letters department of alumni magazines (even one as illustrious as the U of C's). Key elements of the scientific enterprise include the reproducibility of scientific observations, the testing of mechanical hypotheses that allow predictions about future events to be made, and the logical necessity of a researcher's conclusions. While Mr. Friedman has collected a large body of oral histories and government reports regarding encounters with the unknown, it is by no means necessary to draw the conclusion that aliens have visited our world. One might as easily, and as groundlessly, argue that angels, fairies, elves, or any other mythical beings are responsible for unidentified flying objects.
The search for life beyond our home planet is an exciting scientific enterprise, and is one that is being undertaken by astronomers, physicists, astrobiologists, and geologists. Many of these scientists are researchers or alumni affiliated with the U of C and are involved in the difficult work of the SETI project (to detect the radio signals of advanced civilizations) and the NASA Kepler mission (to find habitable planets around other stars). While glowing coverage of Mr. Friedman's work makes for interesting human-interest reading, his zealous and nonscientific effort to answer one of our greatest questions sows confusion among those interested in finding out what is known about the search for life beyond Earth and the scientifically legitimate efforts being undertaken to find out more.
Joseph Levy, SB'04 Corvallis, Oregon
They may be out there

It should not be a sin to find curiosity and humility among competent graduates of the University. The haughty disdain and contempt for your profile of Stanton Friedman are like pebbles caught in shoes—understandable, small irritations. In eighth-grade science classes we all learned that the first rule of the scientific method is "to observe."
Keith Backman, David Syphers, and others might benefit from visiting a library, or a used bookstore, to find The Day after Roswell: A Former Pentagon Official Reveals the US Government's Shocking UFO Cover-Up (Pocket Books, 1997) by Col. Philip J. Corso (retired). In 1961 Corso was given command of one of the Pentagon's highly classified weapons-development budgets and was made privy to the US government's greatest secret: the dismantling and appropriation of the Roswell extraterrestrial spacecraft by the Army. This book traces the subsequent progress of their formerly secret work and shows how Ros­well artifacts were integrated into the military arsenal and the private business sector—IBM, Hughes Aircraft, Bell Labs, and Dow Corning—without their knowledge. Precursors for integrated circuit chips, fiber optics, lasers, and super-tenacity fibers were among the results of the legacy. This book, the first of its kind, forces one to reconsider the past—and especially our role in the universe.
A degree from the U of C does not automatically convey wisdom, though it does imply that one can learn from our past. For years, scientists would routinely discard penicillin growing in glass petri dishes, and then, one day, Alexander Fleming realized that it might have a protective function, treating some bacterial infections. Life continues—even amidst errors of judgment.
Charles Duan Roth, SM'63, MD'65 Van Wert, Ohio
No time for small print
Bibbidi bobbidi boo, you blew it ("Editor's Notes," Sept–Oct/11). What were you thinking? The smaller format also comes with smaller print and spacing. Compare a recent issue with your makeover, and you will immediately see what I mean.
We are in the iPad and Kindle age where a click reformats a page and enlarges the print. When I get a publication that is hard to see, I toss it into the wastebasket. Sorry, but the Sept–Oct/11 issue goes out.
If I can't see it, I won't read it. I think I speak for loads of alumni in suggesting that Pentagram refund your money.
David H. Fong, DB'63 Reno, Nevada
Check the lyrics

I was amused by the song composed and sung by several of my classmates and published in the Nov–Dec/11 issue. However, I was also appalled by the fact that the song thoroughly mixes positive economics with normative issues. The distinction between the two was stressed heavily by Nobel Laureate Milton Friedman, AM'33, in his graduate price theory sequence (two courses of 12 weeks each).
In my view, the failure of Chicago economists among others to carefully distinguish between positive economics (scientific approaches leading to testable hypotheses about behavior) and normative economics (where value judgments play major roles) led, unfortunately, to what I have called "the Chicago Cult of Economics," as contrasted with "the Chicago School of Economics"—a group to which I proudly belong.
Robert M. Fearn, PhD'68 Raleigh, North Carolina
Lessons from Sinaiko
I was a physics major, taking courses in the College, one of which was taught by Herman Sinaiko, AB'47, PhD'61 ("Goodbye, Mr. Sinaiko," Web Exclusive, November 22, 2011). He was one of those humanities instructors who could hold your attention, fuel your interest. He's one of the Chicago faculty that I shall always remember.
Edmund Becker SB'58, PhD'63 New Durham, New Hampshire
The University of Chicago Magazine welcomes letters about its contents or the life of the University. Letters for publication must be signed and may be edited for space, clarity, and civility. To provide a range of views and voices, we encourage writers to limit themselves to no more than 300 words. Write: Editor, The University of Chicago Magazine, 401 North Michigan Avenue, Suite 1000, Chicago, IL 60611. Or e-mail: uchicago-magazine@uchicago.edu.