What's in a meme?
UChicago takes on popular online concepts.
Crowdsourcing and creativity connected on campus during winter midterms when students started a UChicago-themed
memes repository on Facebook
.
If a concept has gone viral, it's there: Condescending Willy Wonka, Awkward Penguin, Sad Keanu, and more. The reimagined "Hey Girl" featuring Ryan Gosling (right) and 1939 British propaganda poster (above) are two of our favorites.
Download a wallpaper to show your UChicago pride on your desktop, device, or Facebook timeline. Right-click to save.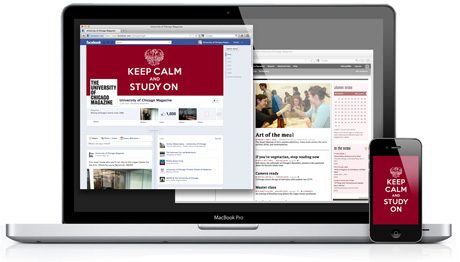 Video
UChicago even has a viral cat video, starring Rockefeller Chapel's Modo.