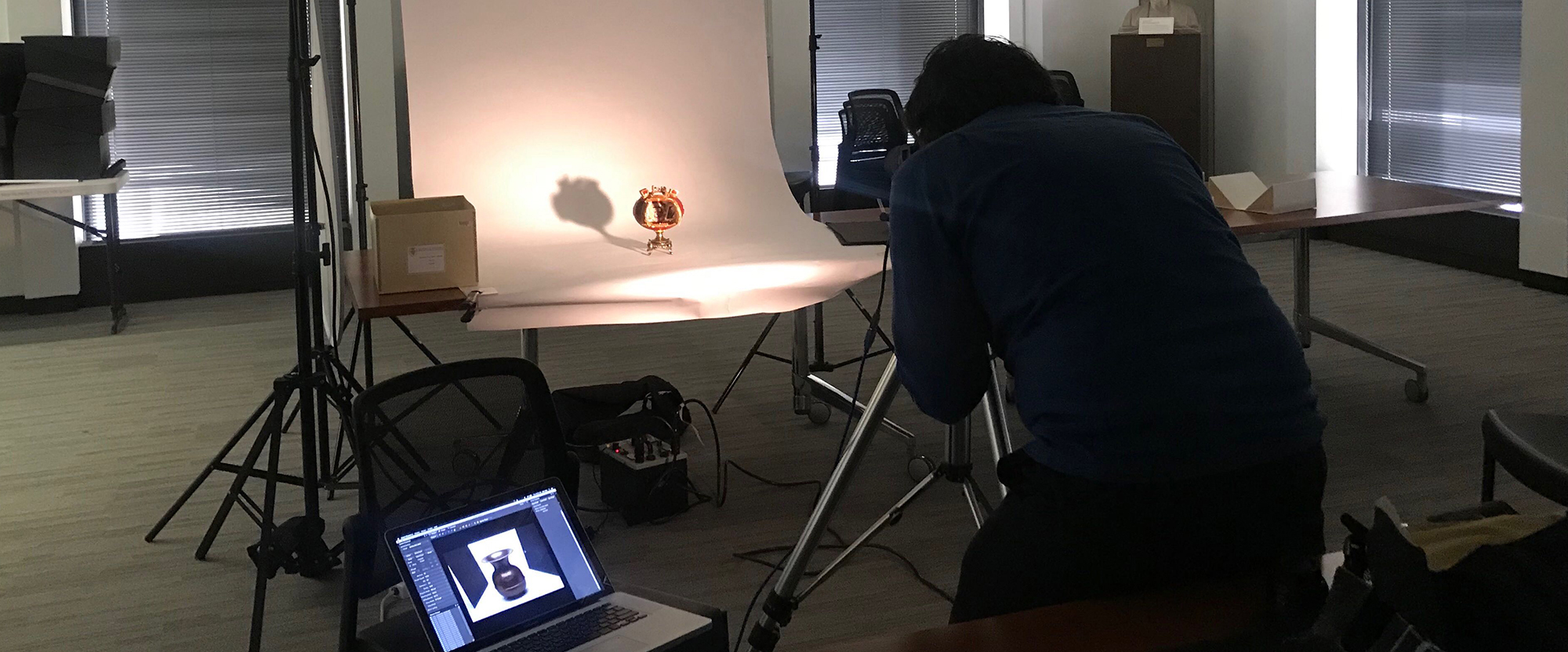 Ready for their close-ups
Special objects from Special Collections get a day in the spotlight. 
A historical jar of jam started us down this path.
The path led in turn to this issue's story "The Secrets of UChicago's Special Collections," in which we share a selection of the University of Chicago Library's holdings not on paper. Instead the treasures pictured within are made of metal, cloth, concrete, an egg, and—yes—unspecified berries.
When we asked the Special Collections Research Center (SCRC) staff this past winter about their department's vital statistics, they sent those numbers and more. On a list of unusual holdings, the phrases "homemade jam" and "Robert Maynard Hutchins" in close proximity really got our attention, hinting at a bit of presidential domesticity we'd never guessed at. 
So our focus shifted quickly from quantities—pages, gigabytes, linear feet—to singularities. All of us at the Magazine wanted to see some of the catalogued wonders. Given the business we're in, we also wanted to share them.
One sunny March afternoon, the SCRC's Christine Colburn and Ashley Locke Gosselar pulled some of the curiosities from their stores and shared their knowledge, while photographer Nathan Keay snapped away. A great time was had by all, and now, we hope, by you too.
Bundles of thanks
To all who participated in the Magazine's February giving campaign, our warmest gratitude. If you did so, and chose to receive our indispensable readers' indispensable shopping tote, we hope it's serving you well. Your support helps us assign stories, hire artists, do on-site reporting, and generally make a better Magazine. Thank you for being our readers and partners.